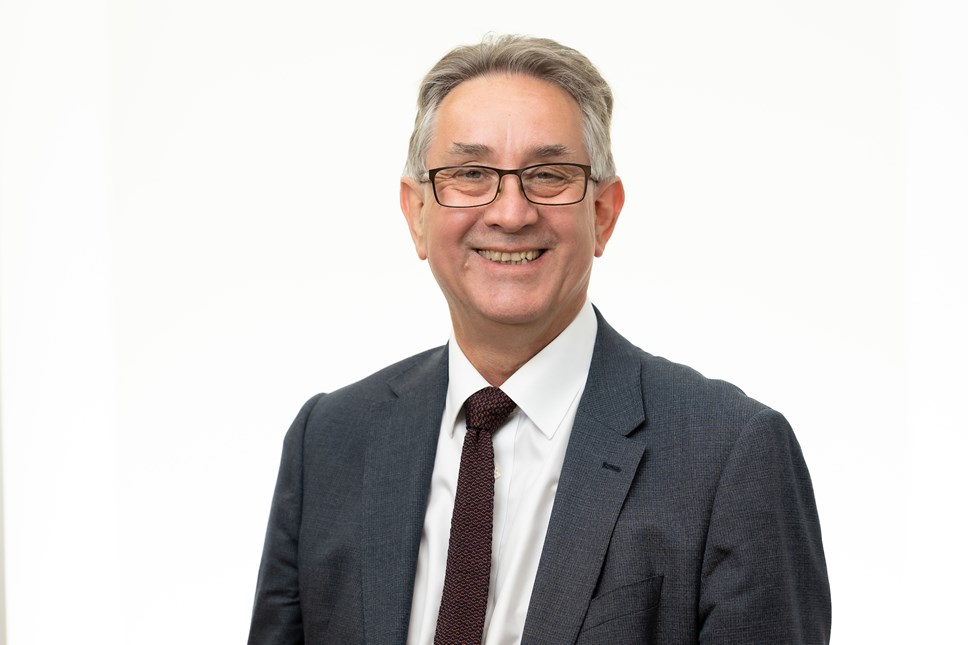 Voting after lessons included in election pilots
Some students will be able to vote at their college in next May's local government elections, as part of efforts to increase voter turnout.
The Welsh Government has announced details of four flexible voting pilot schemes being taken forward by local authorities.
The next Welsh local government elections will be held on 5 May 2022. The pilots will mean people in the Blaenau Gwent, Bridgend, Caerphilly and Torfaen council areas will be able to vote before polling day.
Coleg Gwent's Blaenau Gwent Learning Zone in Ebbw Vale will be used as an early polling station in the week leading to election day. All students there will be able to cast their votes as Wales lowered the voting age to 16 last year. The polling station will also be available as an early voting centre for all residents of the county, no matter which electoral ward they live in.
In Bridgend, a new polling station will be created in a school so eligible pupils can cast their votes there ahead of Election Day. Existing polling stations in wards which have had lower turnout will also be open for early voting in the week ahead of the election.
In Caerphilly and Torfaen, council offices will be used as early voting centres on the weekend before election day. They will be open to all residents of the county, no matter which electoral ward they live in, providing a convenient town centre location to vote.
The pilots in Blaenau Gwent, Caerphilly and Torfaen will also mean people from anywhere in the county will be able to vote at a central polling station, not just one in their ward, offering flexibility over location as well as timing.
All four pilots are designed to make it easier for people to vote at a time and a place that is convenient for them. The findings and evidence gathered will influence future decisions and successful pilots could be extended more widely into future local government or Senedd elections.
Mick Antoniw, Counsel General and Minister for the Constitution, said:

"More people taking an active part in our democracy is good for our society. These pilots will make it easier and more convenient for people to vote, bringing the ballot box closer to people's day to day lives.

"At a time when UK Government plans for voter ID risk making voting harder, our message is loud and clear that voting should be easier.

"Lowering the voting age to 16 was a progressive step that recognises the valuable contributions young people can make. We're giving young people the chance to shape our democracy so I'm pleased pilot schemes will take place in a school and in a college.

"The outcomes of the pilots will be carefully considered and could eventually reshape how people cast their votes across all of Wales."

Guy Lacey, Principal at Coleg Gwent, commented:

"The learner voice is important to us at Coleg Gwent. So, the chance for 16-year-olds to vote in the election is a fantastic opportunity to have their voices heard in matters that impact on young people beyond college. We're happy to support Welsh Government in making this as easy and convenient as possible for our learners and hope to see this pilot having a positive impact on voter turnout in this age group."

Michelle Morris, Managing Director at Blaenau Gwent Council commented:

"We are delighted that our proposal for Ebbw Vale to be one of the flexible voting pilot areas has been successful. It is important that people use their vote and take part in elections and this initiative certainly helps this. It makes it easier for people to cast their vote and will encourage more people to take part in the upcoming local elections."
Notes to editors
The Counsel General and Minister for Constitution is pictured at a visit to Coleg Gwent's Blaenau Gwent Learning Zone in Ebbw Vale, the site of a pilot scheme, where he spoke to a group of students about voting and elections.
In November 2020 the Senedd voted to pass the Welsh Government's Local Government and Elections (Wales) Bill. More information is available here https://gov.wales/bill-revolutionise-local-government-and-democracy-passed-senedd
The Welsh Government intends to pursue four strands of work in advance of the May 2022 elections to enable more of our newly enfranchised voters and existing voters to register and vote if they so choose:
to work with principal councils on a selection of flexible voting pilots to test different forms of advanced voting;
to work with local authorities and the electoral community to increase registration, especially through working with schools;
to build on existing channels to increase overall democratic engagement. This is particularly relevant for young people and their understanding of the impact that local government has on their lives;
to consider the design of postal ballots, to ensure everything is done to minimise errors.