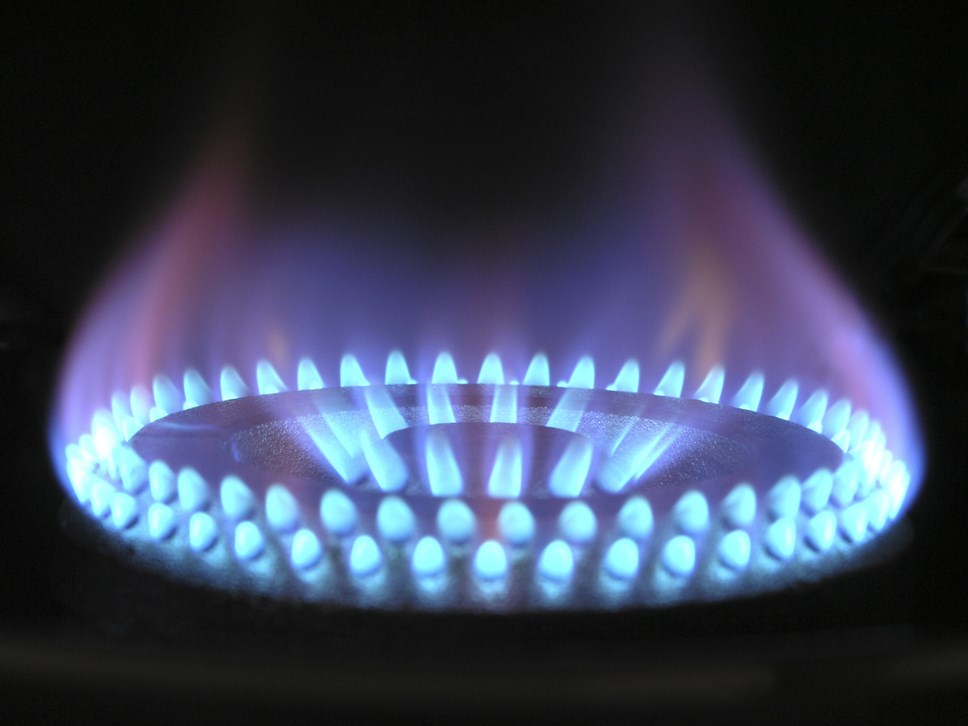 "UK government failing to act as energy price cap increases and profits of oil and gas giants soar" - Social Justice Minister Jane Hutt
With Ofgem's announcement to lift the energy price cap, Minister for Social Justice Jane Hutt has hit out at the inaction of the UK Government and their failure to support the most vulnerable with the cost-of-living crisis.
Minister for Social Justice Jane Hutt said:
"We're in the midst of a crisis. Hundreds and thousands of families right across Wales and the wider UK are facing the biggest fall in living standards since records began. The projections for those who will be plunged into poverty are unforgiving and all the while we are faced with the unacceptable three-pronged chaos of a failing UK government, a cruel price cap increase and the record profits of oil and gas giants.

"While oil and gas giants bathe in record profits from shaking down customers and revelling in government support packages, the UK Government fails to even acknowledge an emergency budget is necessary.

"People across Wales need support now. We need an emergency budget, we need to freeze gas and electricity prices immediately and we need to tax the oil and gas giants making record profits."
Outlining the package of support delivered by the Welsh Government, the Minister stated:
"Since November 2021, the Welsh Government has used all available financial levers to deliver a number of support packages to support households across Wales deal with the crisis.

"We first announced our Household Support Fund which included, among other support, a £200 cash payment for families on low incomes to help with energy bills.

"Again, the Welsh Government stepped up to support families following Ofgem's announcement at the beginning of the year to increase the domestic energy cap with an unprecedented £330million cost-of-living support package.

"This package of support delivered a £150 payment to households with their council tax, £25million for a discretionary fund aimed at supporting struggling households and £21million to extend free school meals during 2022.

"I'm proud that we are now able to provide a further £90million to run another Welsh Government Fuel Support Scheme in 2022-23, this scheme will launch on 26 September and we've extended the eligibility to support more households with vital support.

"We have delivered this package of support from our own budget, this is on top of the announcements from the UK Government, but Ofgem's decision today, demonstrates the real need for further targeted support immediately, we know what we have provided is not enough."
Reiterating the call to deliver a package of support for the most vulnerable, the Minister stated:
"Welsh Government Ministers have consistently called on Westminster to take several measures that will help support people during this crisis. We've called for the introduction of a lower price cap for low-income households, we called for a significant increase in the rebate through schemes such as the Warm Homes Discount, to restore the £20 uplift in Universal credit and uprate benefit payments for 2022-23 to match inflation rather than using the September 2021 CPI figure of 3.1%.

"Our actions go some way to addressing the serious problems the most vulnerable in our society are facing, but unfortunately, these calls have fallen on deaf ears.

"The continued inaction by Westminster carries the real risk of consigning the people of the UK to a decade of poverty. This cannot be allowed to happen."
Notes to editors
Since November 2021, we have announced £380m funding to help Welsh households manage the cost-of-living crisis. A full list of Welsh Government support is below:
Household Support Fund
In November 2021, the Welsh Government allocated £51m Household Support Fund to help mitigate the impacts of the cost of living crisis. This package of support was targeted at people who need help the most and included:
Our Winter Fuel Support Payment – a £200 cash payment for people and families on low incomes to help them pay their energy bills this winter.
We also provided £1.1m to support foodbanks, community food partnerships and community hubs.
A new package of support
After OFGEM announced increases to the domestic energy cap, Minister for Finance and Local Government, Rebecca Evans, unveiled a £330m cost-of-living package of support, which goes beyond that announced by the UK Government.
A £150 cost-of-living payment will be provided to all households in properties in council tax bands A to D and to all households, which receive support from the Council Tax Reduction Scheme in all council tax bands.

More than 332,000 households across Wales have already received their £150 payment.
This goes further than the UK Government's announcement of a £150 payment for households in council tax bands A to D in England.
Scheme has already issued £152m worth of support.

A further £25m will be provided as a discretionary fund for local councils, to help households which may be struggling.
The remainder of the funding is being invested in a range of other schemes to help people with the costs-of-living, including an extra £21.4m to extend free school meals through the Easter, Whitsun and summer holidays in 2022.
£90m has been made available to run another Welsh Government Fuel Support Scheme in 2022-23 which will support people on low incomes with a non-repayable £200 payment towards their energy bills. The scheme will launch on 26 September and has been extended to support more households with vital support.
On 10 June, we announced nearly £4 million of funding which will enable the Fuel Bank Foundation to introduce a national fuel voucher and Heat Fund scheme in Wales for households that have to prepay for their fuel.
The scheme will commence in the Autumn and will provide direct financial support to eligible households on prepayment meters and those not connected to the mains gas network who are struggling to prepay for their fuel and are at risk of disconnection.
As part of the 2022-23 final budget, a further £15m has been made available for the Discretionary Assistance Fund (DAF). This will help extend flexibilities until March 2023, ensuring more people receive emergency financial support when they need it. This figure is in addition to the fund budget uplift of £7m per annum for the next three years.
We are also extending DAF support through the summer and winter to the end of March 2023 for off-grid households, which are unable to afford their next delivery of oil or LPG due to extreme financial hardship. This will help those households with up to £250 for a one-off oil payment or up to three payments of £70 for LPG.
Income maximisation
We have just completed our second national 'Claim What's Yours' benefit take up campaign. Over 8,000 people responded to campaign's call to action to contact Advicelink Cymru and have been helped to claim over £2.1m of additional income.
A programme of training for frontline workers is delivering increased advice and support on welfare benefits through existing family support models.
A programme of targeted tailored messages and support is encouraging take-up amongst groups least likely to claim all the financial support they are entitled to.
Warm Homes Programme
Since 2010 to the end of March 2021, more than £394m has been invested to improve home energy efficiency through the Warm Homes Programme, benefitting more than 67,100 lower income households. More than 160,800 people have received energy efficiency advice through the Warm Homes Programme since its launch in 2011
Advice Services
We are continuing to support advice services. This year over £11m has been made available for our Single Advice Fund services. These services are a lifeline for people struggling with the cost of living, helping them to maximising their income and deal with their debts.
Since January 2020, Single Advice Fund services have helped 127,000 people deal with over 602,000 social welfare problems. Those helped were supported to claim additional income of £75 million and had debts totalling £22 million written off.