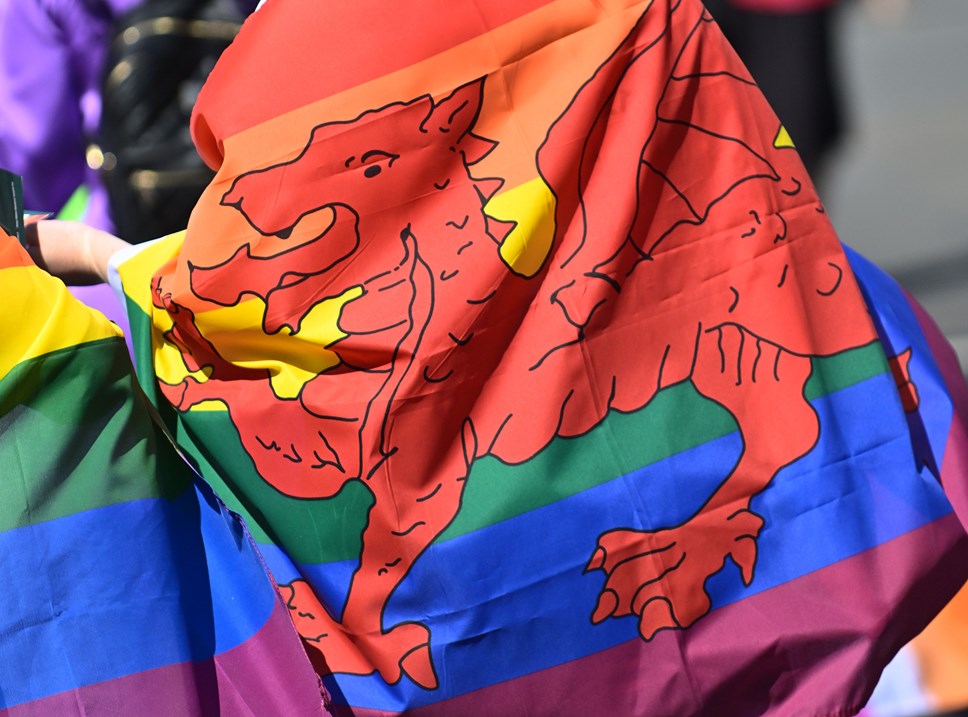 Survivors of 'conversion therapy' among expert group helping advise Welsh Government on actions to ban "abhorrent" practice in Wales
The Deputy Minister for Social Partnership, Hannah Blythyn, has today (Tuesday, January 17) announced a group of experts will work together to advise Welsh Government on actions to ban conversion practices in Wales for all LGBTQ+ people.
It fulfils a commitment from the Minister to form a working group which brings together representatives from faith communities; the health and social care sector; and children and young people's representatives, alongside LGBTQ+ people to advise on key elements of the work.
Members include Jayne Ozanne, who underwent nearly 20 years of conversion practices, which resulted in her being hospitalised twice.
Now she works to ensure full inclusion of all LGBTQ+ people, particularly LGBTQ+ people of faith, and is the Founder and Chair of the UK's Ban Conversion Therapy Coalition which is campaigning for a full ban on the practice.
On being invited to join the working group, Jayne said:
"We know this happens in many churches and religious groups across the world. Wales is no exception.

"It is abhorrent, harmful and abusive, Sadly, it is a trauma that stays with you for life as it gets at the absolute core of who you are and how you love.

"Including trans and non-binary people in a ban is critical as the level of physical abuse and verbal abuse against the trans and non-binary community is so severe. It is particularly crucial we work to protect young people from across the LGBTQ+ community because the mental outcomes are so horrific.

"If you're traumatised at a relatively young age over something as fundamental as your core identity, then that can go on to impact your education prospects, your career prospects, your sense of confidence and your ability to love and be loved, which means lifelong affirming relationships are often badly compromised."
With a firm ambition to make Wales the most LGBTQ+ friendly nation in Europe the Welsh Government and NHS Wales signed up to a 'Memorandum of Understanding' with the Coalition Against Conversion Therapy in 2022.
Organisations who sign the Memorandum and work in the provision of mental or psychological health delivery or commissioning, such as the NHS, will commit to ensure they do not commission or provide conversion therapy in Wales.
Another member of the new expert group is Ian Green who has more than 25 years' experience of high-profile leadership roles. The current Chief Executive of Terrence Higgins Trust said:
"As someone who as a young man experienced LGBT conversion therapy, I know how important it is that this abhorrent practice is banned. Being lesbian, gay, bisexual or trans is not something that needs to be changed or cured.

"I'm looking forward to being part of the Welsh Government's working group on conversion practices and playing an active role in helping to see a ban implemented in Wales."
The Welsh Government has commissioned legal advice to establish exactly what powers already exist in Wales in order to seek the devolution of any additional powers needed to ban conversion therapy in its entirety.
Deputy Minister for Social Partnership, Hannah Blythyn said:
"Recent Census data revealed there are LGBTQ+ people living and participating in every part of Wales, which further emphasises our commitment to ensure every corner of our country is a safe place to live openly and authentically.

"Conversion practices are abhorrent, and we are committed to banning it to help protect everyone in our LGBTQ+ communities.

"Members of our working group bring a wealth of experience, and, in some cases, first-hand experience of the sheer upset and utter harm conversion practices can cause. The combined knowledge of the members will be invaluable as we work to ban this frankly evil practice."
Notes to editors
The Co-operation Agreement between the Welsh Government and Plaid Cymru includes a commitment to make Wales the most LGBTQ+ friendly nation in Europe and support the publication of the LGBTQ+ Action Plan.
We will call for the powers to legislate to improve the lives and protect the safety of trans people in Wales to be devolved.
We welcome a new dedicated support service offered by Galop for survivors of Conversion Practices, which covers Wales and also includes resources in Welsh.