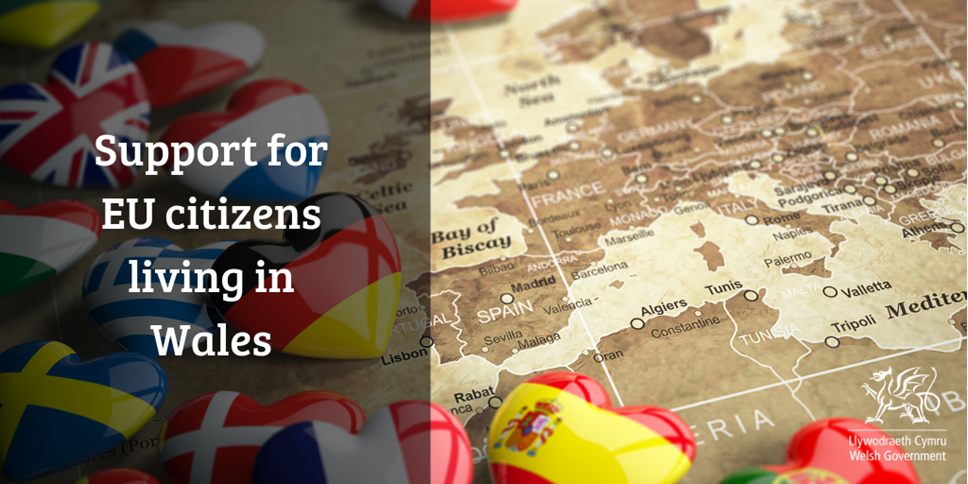 Message from the First Minister: Support for EU settlement scheme in Wales
"Following my previous open letter to EU (and EEA and Swiss) citizens in Wales I wanted to take another opportunity to reiterate my message of support to those individuals who reside here in Wales and wish to continue to do so.
"Although the deadline for applying to the EU Settlement Scheme has now passed, all those EU citizens who were resident in Wales before 31 December 2020, or any family members who have joined them since, can still make a late application on reasonable grounds. Children of EU citizens can make or have a late application made on their behalf indefinitely.
"I would urge all those eligible to utilise the free support that the Welsh Government is continuing to provide through the immigration specialist law firm Newfields Law to make an application. There is also support and advice available via Citizens Advice Cymru and third sector organisation Settled and our Preparing Wales website will direct you to all the information and support you may need.
"To those who have already made applications I am pleased that you have chosen Wales as your home and the Welsh Government will continue to ensure that your rights as both EU citizens and Welsh citizens are upheld. Please be reassured that by having applied to the EU Settlement Scheme you will have your rights protected whilst awaiting an outcome, and for those who have successfully secured Settled Status you have, and will continue to have, indefinite leave to remain in the UK.
"The Welsh Government will continue to advocate for the protection of rights for those holding Pre-Settled Status and urges those wishing to apply for Settled Status, having previously been granted Pre-Settled Status, to utilise the Welsh Government's package of support to do so. The Welsh Government believes that all applicants to the EU Settlement Scheme should be treated equally and have their rights protected under the scheme.
"Further information on your rights as EU citizens continuing to live in the UK can be found on the website for the Independent Monitoring Authority.
"As I have said before, the Welsh Government recognises the contribution EU citizens make to our Nation, you are friends, relatives, colleagues and peers. I want you to feel welcomed and at ease that the Welsh Government is here to support you to stay, whatever your circumstances."