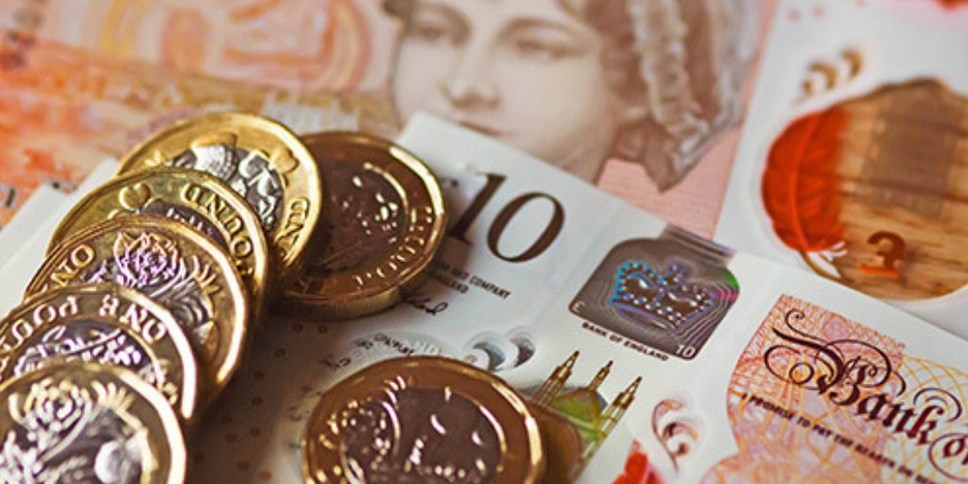 £150 cost of living payments arrive with more than 330,000 households
More than £50m has been provided to Welsh households to help tackle the cost of living crisis, through a £150 cost of living payment that has already reached 332,710 homes.
The payments started in April and more people will be receiving their £150 in the coming weeks.
The £152m scheme is being delivered by local authorities on behalf of the Welsh Government. The support is being provided to all households in properties in council tax bands A to D, and all households which receive support from the Council Tax Reduction Scheme regardless of their council tax band.
Payments will be made as a single payment directly into people's bank accounts if the local authority holds that information. Where this information is not held, eligible households will need to complete a simple registration form. Local authorities will contact all eligible households to ask for the necessary details.
Separately, the Welsh Government is also providing a £25m discretionary fund to local authorities. This will allow councils to help people they consider to be in need of assistance, providing discretionary support as deemed appropriate to address local needs.
Rebecca Evans, Minister for Finance and Local Government, said:

"This payment is providing much needed relief to Welsh households, helping people cope with increasingly challenging circumstances.

"Rising bills and rising prices will stretch budgets and force people into difficult decisions. This £150 payment is one of the ways in which we are alleviating some of that pressure.

"Welsh councils have responded quickly to this crisis and I want to thank them for their efforts in getting this scheme up and running.

"We'll continue to do everything we can to provide support, but many of the key levers for change – most importantly welfare support – lie in Westminster. The UK Government needs to join us in providing a full crisis response, providing urgent support to people."
The £150 cost of living payment is part of a wider support package worth £380m, which is also providing help including winter fuel payments and emergency support through the Discretionary Assistance Fund.
Jane Hutt, Minister for Social Justice, said:

"We've been working closely with partner organisations to provide targeted support to help people deal with the cost of living crisis. I know people will be worried and it's important for everyone to know that support is available. The 'Claim what's yours' campaign helps people know what help is out there, and would be a great first port of call for anyone unsure about what they're entitled to."
Notes to editors
Local authorities will contact eligible households regarding arrangements for making the £150 payments: households do not need to submit a claim for these payments.
Claim what's yours - https://gov.wales/claim-whats-yours
Here is a detailed list of the Welsh Government's support packages to tackle the cost-of-living crisis.
A £150 cost-of-living payment for all households in properties in council tax bands A to D and to all households which receive support from the Council Tax Reduction Scheme in all council tax bands.
A £25m fund for a discretionary scheme, enabling local authorities to provide support to households with their living costs.
A £200 Winter Fuel Support Scheme payment in 2021-22 for eligible households to meet the cost of essential bills through the winter and a further fuel support scheme in 2022-23 to be launched in the autumn with broader eligibility criteria so more households can benefit from the £200 payment..
A further £2.84 million was allocated to relieve the pressures of increasing demand on food banks and support action to help tackle food poverty. This built on the £2 million investment which we provided for the third year running to support community food organisations to help tackle food poverty and address food insecurity.
As part of the 2022-23 final budget, a further £15m has been made available for the Discretionary Assistance Fund (DAF). This will help extend flexibilities until March 2023, ensuring more people receive emergency financial support when they need it. This figure is in addition to the fund budget uplift of £7m per annum for the next three years.
We are extending DAF support throughout the summer and winter up to the end of March 2023 for off-grid households which are unable to afford their next delivery of oil or LPG due to extreme financial hardship. This will help those households with up to £250 for a one-off oil payment or up to three payments of £70 for LPG.
Welsh Government have also agreed to extend the current grant funding for the Single Advice Fund until March 2023.
In October 2021, we launched our second national benefit take-up campaign, to raise people's awareness and encourage them to contact Advicelink Cymru for information on accessing the benefits they are entitled to. In addition, on 21 March 2022, we relaunched our council tax 'green pig' campaign to raise awareness of the wide range of support households can receive with their council tax, and urge people to find out if they are eligible.
We have also provided financial support in recognition of the pressures facing particular groups: in March we announced an additional one off payment of £100 to every child or young person eligible for PDG Access for the upcoming school year; more than 57,000 unpaid carers will receive a £500 payment in recognition of the pivotal role they played during the pandemic; approximately 53,000 registered care home workers, domiciliary care workers and Personal Assistants in Wales will also receive a payment of £1,498 (gross) alongside the introduction of the real living wage.