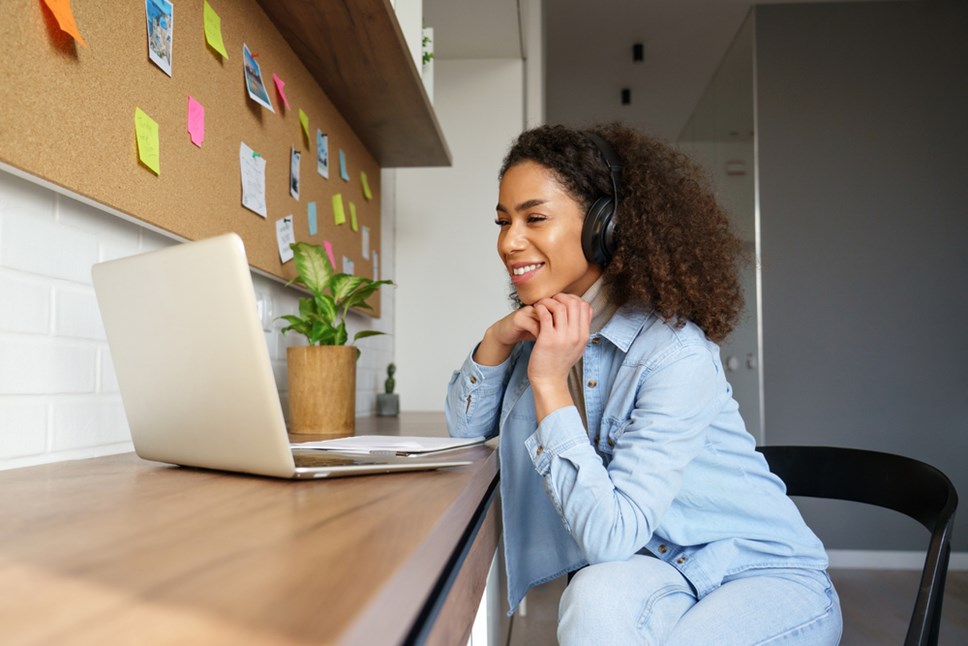 Free Welsh lessons now available for 18-25s and teaching staff
Young people and education staff in Wales can now access free Welsh lessons as part of a Welsh Government initiative to increase the number of Welsh speakers.
The commitment is part of the Co-Operation Agreement with Plaid Cymru.
18-25 year olds can enrol on Welsh courses with the National Centre for Learning Welsh, and will not be asked to pay when registering.
Free Welsh lessons are also available to all teachers, head teachers and teaching assistants as part of the Welsh Government's efforts to strengthen the teaching of Welsh in the new Curriculum and increase the number of practitioners who can teach in Welsh.
Education staff can access a new online portal where they can find a suitable course including virtual lessons, face-to-face lessons and self-study courses. The portal includes a Learning Wizard tool which helps provide a choice of relevant courses.
16-18 year olds at selected schools and Further Education colleges are taking part in a digital learning pilot project, run by the National Centre and SaySomethinginWelsh. Other initiatives for 16-18 year olds include a short online course with the Duke of Edinburgh's Award and a Welsh confidence-building pilot in Powys with e-sgol.
Evidence and data collected as part of the pilot projects will inform a national scheme for 16-18 year-olds, from 2023.
Jeremy Miles, the Minister for Education and the Welsh Language, said:
"I'm pleased we are increasing the opportunities to learn our language and making it easier for more people to have the opportunity to learn Welsh and use it in their daily lives.
"Growing the number of educators who can teach through the medium of Welsh is key to achieving our aim of a million Welsh speakers by 2050, and this makes it as easy as possible for them to have access to Welsh courses for free. Providing free lessons to 18-25s means that they can continue to develop and improve their Welsh ability and to use the language within their work and social lives.
"Cymraeg belongs to us all. I would encourage all teaching staff and young people who want to learn Welsh for the first time or who want to improve their Welsh to take this opportunity."
Cefin Campbell MS, Designated Member, said:
"Everyone in Wales should have the opportunity to learn Welsh and experience the cultural and social benefits it brings.
"The rollout of free Welsh lessons for young people and those in the teaching profession is another step towards making it as easy as possible to learn and speak Welsh and to achieve the target for a million Welsh speakers and beyond."
Notes to editors
The following Welsh learners are available for interview, on request. Please contact rachel.bowyer@gov.wales to arrange.
Martina Roberts is from the Czech Republic and speaks Czech, English and some German. She moved to the UK 18 years ago and now lives in Pembroke Dock with her Welsh-speaking husband, Siôn.
Two years ago, Martina completed the Welsh in a Year sabbatical course for teachers, and now uses her Welsh daily in her role as Foundation Phase Teacher and Coordinator at Manorbier Primary School.
Since completing the sabbatical, Martina has signed up to a weekly Learn Welsh class.
Martina has thoroughly enjoyed learning Welsh, and would encourage others to do the same:
''Go for it, don't worry about making mistakes. Take advantage of every possible opportunity to speak, listen or read in Welsh. What worked for me was making a note of the new words I learnt every day, and reading them before I went to bed.''
Martina loves using her Welsh in various settings, and is working hard to support staff at Manorbier primary school and develop bilingualism across the school;
''I'm always on the lookout for opportunities to practise speaking Welsh. I now speak Welsh with my husband and his family, with staff and children at the school and within the wider community. The sabbatical course was the very start of my learning journey and I can't wait to see where Welsh takes me next!''
Jonathan Davies is originally from Loughor near Swansea, but now lives in London. He started learning the language as an adult in 2020 using the Duolingo language app and online lessons with Learn Welsh Swansea Bay Region on behalf of the National Centre for Learning Welsh, and was surprised at how quickly his schoolboy Welsh came back to him.
He is currently following an Advanced level course for experienced learners, having started on an intensive Entry course for beginners in January 2021.
Jonathan says: "I've now reached a level where I'm learning new things that we didn't do in school. I enjoy it a lot and it doesn't feel like hard work.
"I take every opportunity to use my Welsh and there are many excellent opportunities to do so. I went on various online coffee mornings at the start of lockdown, and I'm part of the 'Siarad' and 'Cyfeillio' schemes which gives me the opportunity to practise talking between lessons.
"I chat with a Welsh speaker in north Wales through the 'Siarad' scheme, which matches Welsh learners and speakers for conversation practise. And then in the 'Cyfeillio' scheme, I chat to a fellow Welsh learner from Clydach who's just starting to learn Welsh - and it's a great chance for us to help each other work things out with the language."
Both Jonathan's girlfriend and one of his best friends speak Welsh, which is one of the reasons why he started learning the language.
Jonathan explains, "I'd wanted to learn a new language and I'd tried learning German many times but with no luck!
"Then I was sitting in the pub one evening with my best friend and girlfriend, who were chatting away in Welsh, and I wanted to be able to join in the conversation and understand what they were saying. So, I made a New Year's resolution to learn Welsh and I haven't looked back since."
Two years later, Jonathan can chat easily in Welsh and encourages other young people who want to learn the language to go for it.
He adds, "Being able to speak Welsh is really cool. I now feel I have a stronger connection with Welsh society and culture. I also know a lot more about my culture than I ever did before!"