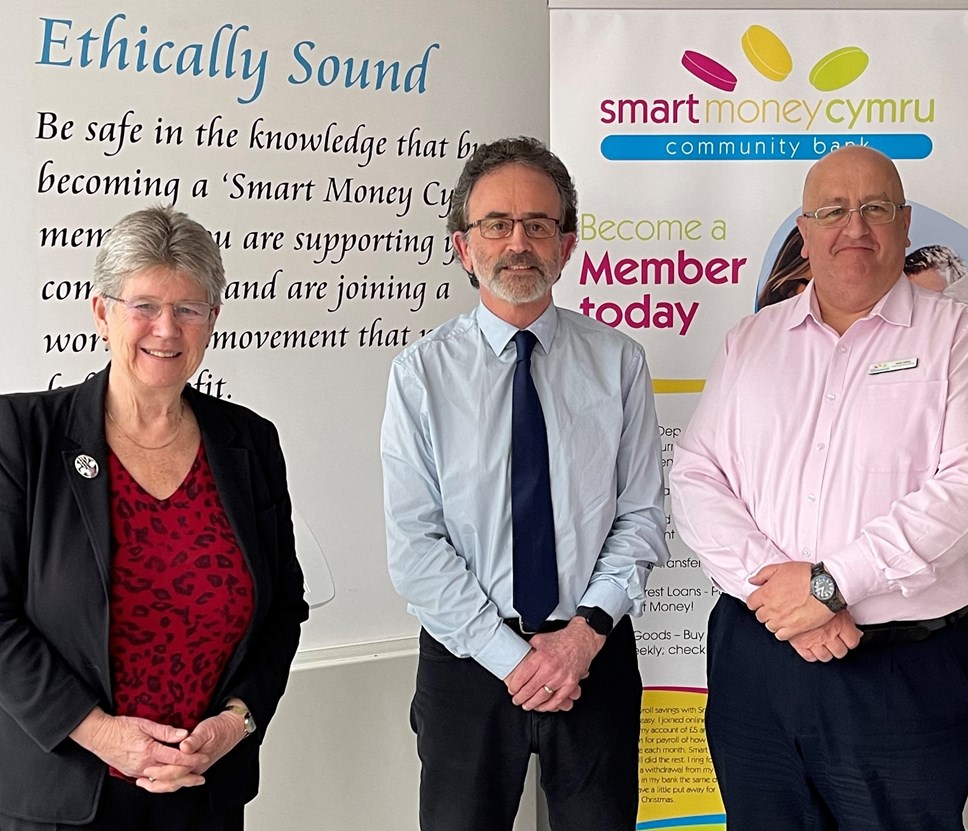 Extra £600,000 of funding for credit unions to support ethical and affordable lending during cost of living crisis
The Minister for Social Justice has today announced continued funding for credit unions to expand their lending and support more financially vulnerable people.
£600,000 will boost a cost of living intervention introduced last year which is providing assistance to people with poor credit histories who are struggling financially.
Credit unions have a proven track record of building financial resilience to those who may be more financially vulnerable.
Not-for-profit, they are owned by the people who use their services, rather than by external shareholders or investors. They are affordable and responsible lenders who contribute to the economy and the financial wellbeing of members.
Visiting Smart Money Cymru Community Bank in Caerphilly, Minister for Social Justice, Jane Hutt said:
"Welsh credit unions work incredibly hard in support of our journey to promote social justice and tackle poverty across Wales.

"Their services have been – and will continue to be – vital to people suffering financial difficulties during this unprecedented cost of living crisis. I'd like to thank them for their commitment to providing access to fair and affordable credit.

"I would urge those struggling who may be at risk from high interest doorstep lenders or loan sharks to instead turn to their local credit union, which can provide access to fair and affordable credit."
The funding is one of a number of ways the Welsh Government is supporting people through the cost of living crisis by providing targeted help to those who need it the most.
The Minister's visit follows an additional £121,033 in capital support for Smart Money Cymru Community Bank and Merthyr Tydfil Borough Credit Union to assist with the cost of necessary updates to IT infrastructures, bringing them in line with high street banks.
The upgrades will make credit unions more attractive to members who expect a digital experience, providing a genuine alternative to high-cost lenders especially to a younger audience.
CEO of Smart Money Cymru Community Bank, Mark White said:
"The capital support from Welsh Government for investment in new IT has been a tremendous boost, which will allow Smart Money to grow and develop new affordable banking services.

"The additional funding to support our lending to those least able to access finance means we can target our loans at those who most need credit in these challenging times."