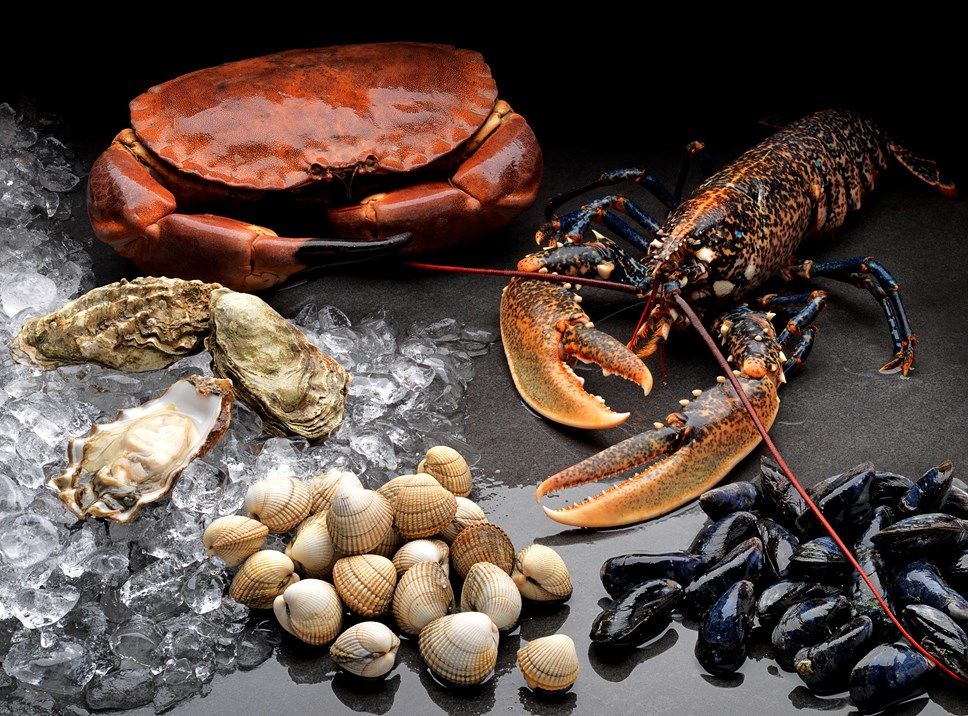 Welsh seafood on show at fin-tastic world event
Four North Wales seafood companies will be looking to make waves at the industry's biggest global event in Barcelona next week
Seafood Expo Global, which runs between 25-27 April, will see exhibits from more than 80 countries and Ross Shellfish Ltd from Caernarfon, Holyhead's South Quay Shellfish and Ocean Bay Seafoods, and The Lobster Pot in Church Bay, will be representing Wales.
Barcelona is a major European seafood hub, and Seafood Expo Global is returning for a second year to Fira Barcelona Gran Via Venue.
The 2022 event, which The Lobster Pot and Ocean Bay Seafood attended, saw over 1,550 businesses showcasing their Products for thousands of professionals from the sector.
The Welsh Government funded stand is being co-ordinated by the Food and Drink Wales Seafood Cluster. The Cluster encourages joint working amongst the seafood industry.
Visitors to the Welsh Seafood stand will also have a taster of what Wales has to offer thanks to chef Harri Alun from the renowned Carden Park Hotel.
Minister for Rural Affairs, Lesley Griffiths said: "I am pleased the Welsh Government has a presence once again at this huge event in Barcelona, bringing the industry in Wales to an international audience and potential new customers.
"Seafood Expo Global provides a great opportunity for the four Welsh seafood companies to show their fantastic produce to the world.
"I wish Ross Shellfish Ltd, South Quay Shellfish, The Lobster Pot and Ocean Bay Seafoods all the best in Barcelona."
Julie Hill at the Lobster Pot said: "The Lobster Pot is delighted to be attending the Global Seafood Expo 2023 in Barcelona as part of the Wales Pavilion.
"With its truly global nature, it is a hugely important event for us. It provides us with the vital opportunity to meet with customers, potential customers, suppliers and gain a vast amount of market intelligence which keeps us at the forefront of the seafood industry in the UK.
"Based in Anglesey, The Lobster Pot is one of the top exporters in the UK, providing access to global markets for the shellfish boats of Wales.
"We are grateful to the Welsh Government for the continued opportunity."
Nia Griffith, North Wales Seafood Cluster Manager, said, "It's great to be going back to Barcelona to showcase the first-class produce from Wales.
"This year we're doubling the number of Welsh seafood businesses featured on our stand and I'm sure the international audience will be impressed with what they see."
The Welsh Government is also reminding fishers and vessel owners in Wales a £400,000 grant fund to support them to adapt to market conditions for seafood products is open until 12 May.
The European Maritime and Fisheries Fund (EMFF) is co-financed by the Welsh Government and the European Commission. The EMFF Standard Costs Scheme will support fishers and vessel owners to purchase equipment from a pre-determined list, at standard costs, allowing them to add value to their catch.
The Minister said: "This funding will be important in helping fishers and vessel owners to rapidly adapt to changing market conditions for seafood products.
"The fund is open now until 12 May and I strongly encourage those with an interest to apply to the fund by the closing date."
More Information on the fund and how to apply can be found at: www.gov.wales/fisheries-support-added-value-standard-costs-scheme