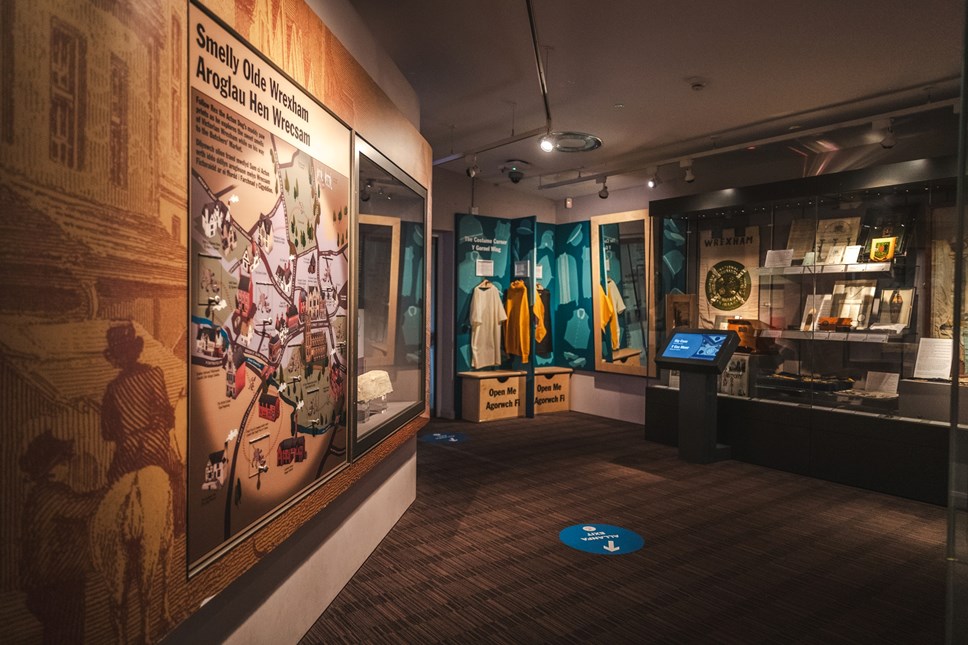 Welsh Museums in the Spotlight
A report published today shows the important contribution made by museums to Wales' cultural life and economy.
The Museum Spotlight Survey which is published today monitors and assesses the ongoing health of the museum sector in Wales – and has been running since 2006.
Latest figures show that in 2022 there were over 3 million visits to the museums in Wales that completed the survey. This compares to 4.3 million visits in 2019. Museum visitor levels overall have recovered to 69 per cent of pre Covid-19 levels.
Museums make an important contribution to the Welsh economy as well as to the museum's local economy. They attract both local people and tourists and drive visitor spend. This spend benefits other business, particularly in the hospitality industry and accommodation providers.
A key role of our Museums is to empower learning and inspire. While in 2022, 320,000 learning participants were welcomed to museums in Wales, both formal and informal learning sessions are yet to recover to pre-pandemic numbers.
Museums across Wales are a treasure trove of local and national history and culture and the report found that Museums have over 6,300,000 objects in their collections and in order to make these collections accessible to all - almost all museums offer some online access to their collections.
Volunteer levels are also yet to fully recover to pre-pandemic levels. In 2022, there were 1,893 volunteers contributing 180,137 hours of volunteer support which is 32 per cent fewer volunteers in the workforce than in 2019.
Deputy Minister for Arts, Sport and Tourism, Dawn Bowden, said: "We wish to thank all those museums who contributed to the spotlight survey, which gives us valuable insights and important information to better understand the sector. Spotlight 2022 is clearly showing that recovery from the pandemic is underway, but is far from complete or uniform across the different types of museums across the country. As a Welsh Government we recognise the importance of our local and national museum sector as a key element of our cultural life in Wales, and their provision for both locals and visitors. We are already providing support to help museums face some of the challenges which were raised in the report and look forward to working with the sector in the future."
The full report can be found here: Museum Spotlight Survey: 2022 | GOV.WALES
Notes to editors
Welsh Government commissioned Emma Chaplin Heritage and Museum Services to undertake the Museum Spotlight Survey 2022. The Survey collected data for the year 2022 from those museums in Wales that are accredited or working towards accreditation.
The findings provide evidence to inform planning, funding, and other strategic decisions by Welsh Government and the Welsh museum sector. The report draws on comparator data from previous survey rounds, in particular data collected from 2019 to consider evidence before and after the Covid-19 pandemic.
From 111 questionnaires sent, 77 responses were received representing a 69% return rate