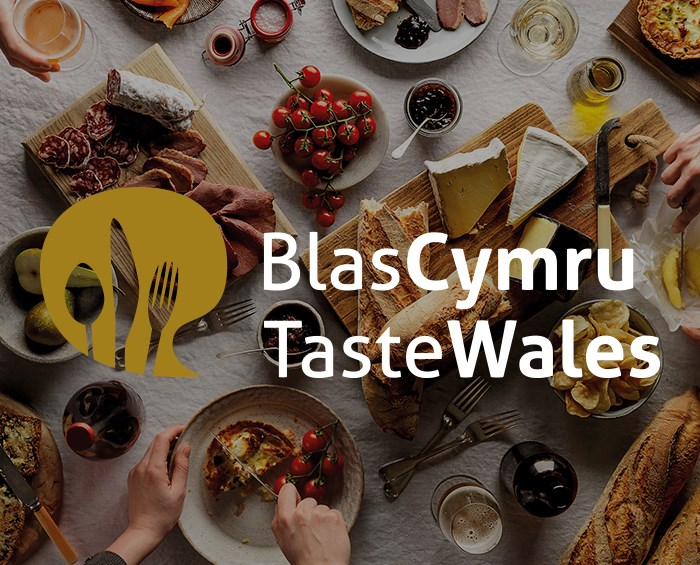 Wales to showcase its egg-cellent food & drink to the World
There are less than two weeks until the return of Wales' largest international food and drink event, BlasCymru / TasteWales.
Over two days, businesses from across Wales will have a fantastic opportunity to showcase their produce to buyers and industry experts from around the globe, helping open new markets and build trade relationships.
Previous shows have generated significant new business deals and confirmed sales for Welsh producers.
Organised by Food and Drink Wales, the Welsh Government's Food Division, the International Convention Centre (ICC Wales) at The Celtic Manor Resort in Newport will host the event on 27 & 28 October 2021.
One of the UK's best-known farmers and TV presenter Adam Henson will be headlining the conference, while key themes at this year's event include 'how Wales is addressing the sustainability challenge' and 'making food manufacturing more sustainable'.
Welsh Government Minister for Rural Affairs, Lesley Griffiths will be opening the conference, and said: "I'm delighted BlasCymru/Taste Wales is returning this year after an incredibly difficult and challenging period of time for us all.
"I am incredibly proud of the resilience of our food and drink sector and their response to the pandemic.
"This two day event is important in the industry's calendar and provides a platform to show the world just how good Welsh food and drink is.
"There are now less than two weeks until this fantastic occasion and I am really looking forward to seeing everyone at ICC Wales."
For further information on BlasCymru/TasteWales 2021 please visit https://www.tastewales.com/