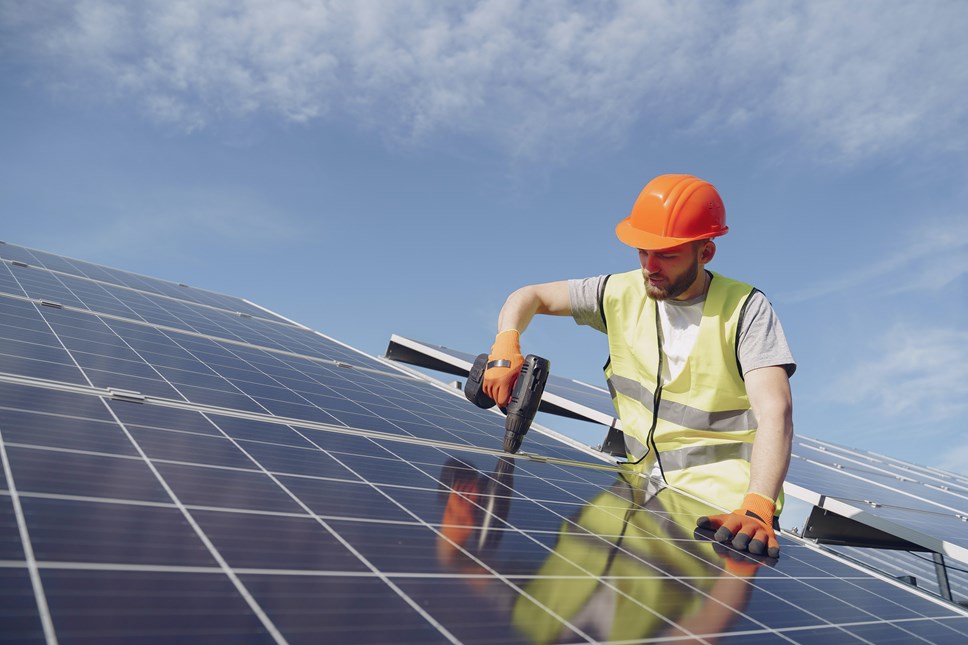 Wales ready to re-start post-EU funding schemes
New funding arrangements to replace those previously administered by the EU, which will empower local decision-makers to support investment closer to the communities they serve, have been published today by the Welsh Government.
With EU funds set to tail off at the end of this year, the new 'Framework for Regional Investment for Wales' is our strategy for achieving prosperity across the nation and a more inclusive economy, with a greater role for our regions in how funds are spent.
Jeremy Miles, Minister for European Transition, said that in order to deliver this Framework, the UK Government must keep the promises they made to the people of Wales, that we will not lose a penny of investment, and that the devolution settlement must be respected.
Since the EU Referendum in 2016, the Welsh Government has listened to the views of hundreds of organisations across Wales on how replacement EU funds should be invested, including a public consultation earlier this year.
The new Framework has been produced in partnership with local authorities, the private sector, research and academia, and the third sector, and has also received the backing of the OECD.
The Framework has four broad priorities for investment. They are;
More productive and competitive businesses,
Reducing the factors that lead to economic inequality,
Supporting the transition to a zero-carbon economy,
Healthier, fairer, more sustainable communities.
Minister for European Transition Jeremy Miles said the Framework was a testament to a true Made in Wales approach and urged the UK Government to honour its commitment to replace EU funds and for the Welsh Government to retain the devolved autonomy in the development and delivery of successor arrangements so that new investments can re-start in Wales early next year.
Jeremy Miles said, "I am delighted to announce that Wales is now ready to re-start a programme of regional investment. We're in this position because we have worked hard with our partners in Wales to develop an approach that meets local needs as well as increasing prosperity and tackling inequalities across our nation.

"I am extremely grateful to everyone involved for the commitment, enthusiasm, and expertise with which they have engaged with us on this. Together we have come up with a Made-in-Wales solution to a significant challenge.

"In the past year, like other countries around the world, our economy, people and communities have also been hit hard by the Covid pandemic. This Framework has a crucial role to play in how we recover, particularly in terms of how we tackle inequalities and promote wellbeing.

"The delays and lack of clarity from the UK Government on the Shared Prosperity Fund, and particularly the Internal Market Bill, have threatened the years of hard work invested in developing these new arrangements for Wales. It's time they stepped up too, and deliver on their long-promised funding, so that we can deliver new investments early next year."
Notes to editors
The Framework for Regional Investment for Wales will be published here:
The Regional Investment for Wales Steering Group, chaired by Huw Irranca-Davies MS, and technical working groups, comprising a wide range of sectors, have all played a valuable role in advising the Welsh Government about what has worked well and what can be done better for the longer term.
We have also drawn extensive feedback and views from our public consultation held earlier this year as well as best practice in other countries through our work with the Organisation for Economic Cooperation and Development.
Previously, our proposals for future regional investment have been supported by the Senedd, the WLGA, Universities Wales, FSB, CBI, WCVA and think-tanks such as the Joseph Rowntree Foundation. They are also supported by reports on the UKSPF published by both the Welsh Affairs Select Committee and the All-Party Parliamentary Group on Post-Brexit Funding for Regions, Nations and Local Areas.