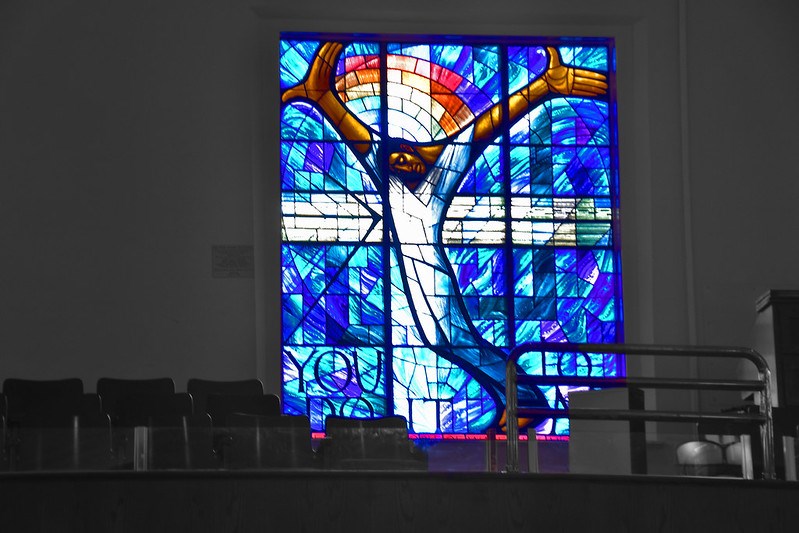 Wales and Birmingham (AL) to sign International Friendship Pact as tribute paid to victims of 16th Street Baptist Church Bombing
Welsh Minister for Economy Vaughan Gething is visiting Birmingham, Alabama to mark 60 years since the racist bombing of the 16th Street Baptist Church which killed four Black girls, Addie Mae Collins (14), Cynthia Morris Wesley (14), Carole Robertson (14), and Carol Denise McNair (11) in 1963. The Minister, who is the first Black Minister of all of the UK's devolved administrations encompassing Wales, Scotland and Northern Ireland, will reaffirm the historic relationship between Wales and Birmingham through a new International Friendship Pact.
Following the 1963 bombing, which was a pivotal moment in the US Civil Rights Movement, the people of Wales collectively funded the creation of a unique stained-glass window to aid reconstruction efforts at a church that was a focal point for activism. With its powerful depiction of a Black Christ on the crucifix, the window has, for decades, served as a moving symbol of solidarity. Designed by Welsh artist John Petts and supported by a fundraising campaign led by the Western Mail, the 'Wales Window' was gifted to the 16th Street Baptist Church in 1965.
Minister Vaughan Gething, the first black minister in Wales, Northern Ireland, and Scotland, will address the 16th Street Baptist Church Commemoration on the 15th of September, alongside the first black woman US Supreme Court Justice, Ketanji Brown Jackson.
To mark the occasion, and in honour of the historical relationship between Wales and Birmingham, the Economy Minister and Mayor of Birmingham Randall Woodfin will sign an International Friendship Pact, reaffirming a commitment to collaboration on the economy, education, arts and culture. The signing will be followed by the unveiling of a commemorative plaque and a dedication of four trees in Kelly Ingram Park in memory of the four girls.
As well as marking the historic advances made since the 1960s, the Minister will highlight the collective need to act, emphasising that there are 'powerful forces today that thrive on division and hate'.
Economy Minister, Vaughan Gething, said:
"Racism stole the future of four girls who should have been free to live long, fulfilled lives. It is a source of great pride for our nation, that 60 years on, the Wales Window remains a source of strength to a community that has done so much to turn suffering into hope for people across the world.
"There will be people in Wales who will remember donating what little they had to help create this unique expression of Welsh solidarity. They chose to act on that decent instinct and to do something to help people over 4,000 miles away. Their decision to act was powerful and stands as a reason for all of us to feel hopeful about our ability to take on racism together.
"Despite the advances we rightly celebrate, we know that justice and progress are not inevitable. There are powerful forces today that thrive on division and hate. As we honour the past, we owe it to those that made change happen to recognise the action needed today to create a better tomorrow.
"I'm delighted to sign the Birmingham – Wales International Friendship Pact with Mayor Woodfin as we renew our unique bond. We will build upon the strong relationships we have developed and learn from each other through continued cultural and economic cooperation and collaboration."
Welcoming Mr Gething to Birmingham, Mayor Randall Woodfin said:
"The names Denise McNair, Cynthia Morris Wesley, Carole Robertson, and Addie Mae Collins will forever be etched in civil rights history. While the commemoration of these young girls will be a time of mourning and solemn reflection, it's also a time of unity. That's why the City of Birmingham is honored to welcome Minister Gething to share in this scared moment as we build the bonds of camaraderie and collaboration."
The visit will also include a civil rights panel discussion and a cultural reception with stakeholders hosted by Birmingham Sister Cities, and various business engagements focused on Wales' areas of key economic strength. The Minister will visit Wrexham based Moneypenny's US headquarters in Atlanta as well as meeting with trade experts and black entrepreneurs and political leaders in the region.