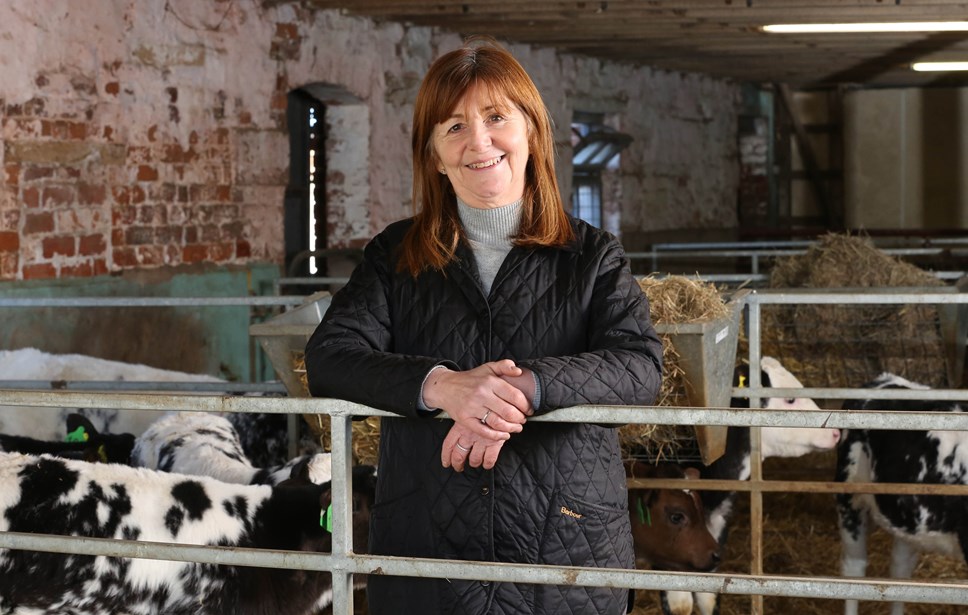 Vets vital in ensuring high animal health and welfare standards in Wales
Rural Affairs Minister Lesley Griffiths has said she wants Wales to be viewed as the best place to practice veterinary medicine.
Speaking at the British Veterinary Association (BVA) dinner in Cardiff, the Minister thanked vets across Wales for their hard work in ensuring high standards of animal health and welfare.
This was also the first BVA dinner Dr Richard Irvine attended as Wales' Chief Veterinary Officer.
In her speech, the Minister highlighted the importance of the vet-animal-owner relationship in delivering good animal health and welfare.
The Welsh Government's Animal Health and Welfare Framework has a key principle of "prevention is better than cure", with the One Health approach at its core.
The Framework goal of animals in Wales having a good quality of life is detailed in the Animal Welfare Plan for Wales, which sets the priorities for ensuring high animal welfare standards.
The Minister spoke about the threat of Antimicrobial Resistance and the excellent work being done by farm vets in Wales to control it. She also discussed concerns about dog attacks on people and livestock with responsible ownership being key in addressing the matter.
The Minister thanked vets for their efforts to eradicate bovine TB and avian influenza from Wales.
Rural Affairs Minister, Lesley Griffiths said: "Wales may be a small country, but we have high and far-reaching expectations, and the passion and drive to deliver.

"Vets across Wales do a brilliant job in ensuring animal health and welfare is of a high standard.

"Looking to the future, I want Wales to be viewed as the best place to practice veterinary medicine. It is an amazing place to live and work.

"We are ambitious in in our goals for animal health and welfare standards in Wales, for their benefit and for wider society. To do this, we need vets to continue to develop their skills, knowledge and expertise, and to carry on working closely with us.

"I would like to thank the veterinary profession in Wales and the BVA for all they do on behalf of animals and their keepers.

"Good animal health and welfare is a common goal we all share. There is great collaborative work taking place in Wales and when we work together, we are stronger."