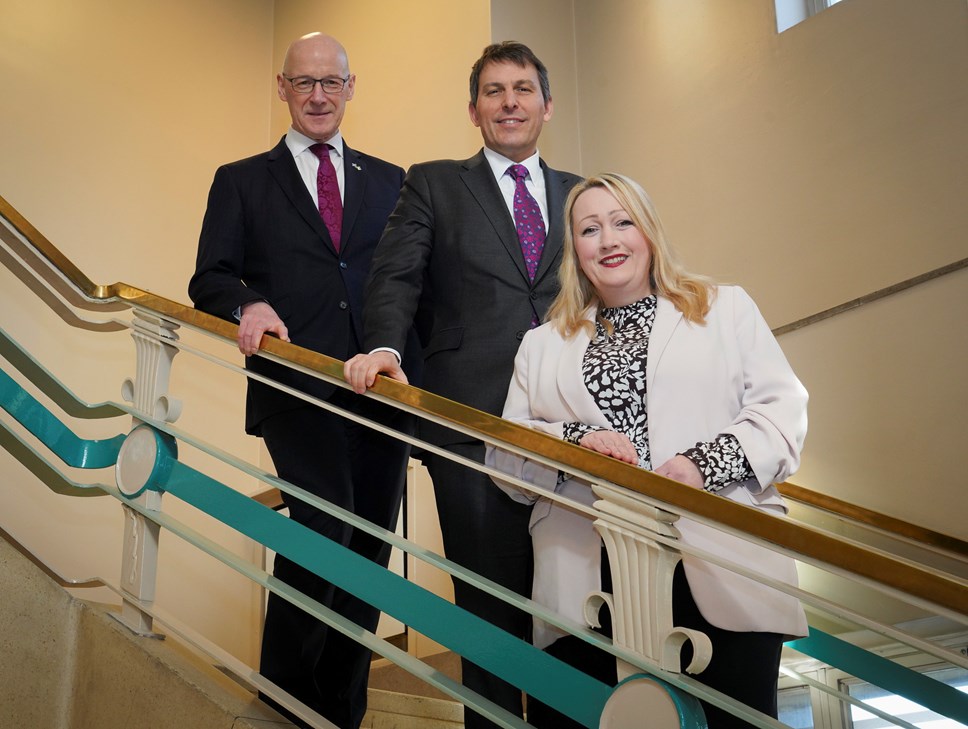 UK Spring budget must inject more money into public services
The Welsh Government's Finance Minister has urged the Chief Secretary to the Treasury to use next month's Spring budget to provide the necessary support to protect public services and respond to inflationary, pay and other cost pressures.
At a meeting of Finance Ministers from across the UK in Edinburgh earlier today, the Minister called on the UK Government to increase investment in health and social care to help the sectors respond to the significant pressures they face and to deliver wider reform.
Rebecca Evans, Minister for Finance and Local Government, said:
"In today's meeting I told the Chief Secretary that the additional funding announced by the Chancellor in the autumn is not sufficient to address the impact of inflation and meet the pressures we face. Our 3-year settlement is still worth up to £3bn less in real terms than when the funding was announced in 2021.

"We also discussed the impact UK Government decisions on EU replacement funding have had on Wales. I am seeking an urgent commitment to address the £1.1bn of funding we have lost because of post-EU funding arrangements. I also re-stated our call to take a proper role in decision-making. The responsibility for approving capital projects in Wales should not lie solely with the Levelling Up Department or the Treasury. When it comes to spend in Wales in devolved areas, Welsh Ministers should clearly have a role.

"Finally considering the scale of profits retained by energy production companies, like Shell and BP, I pressed the Chief Secretary to ensure current tax reliefs are achieving their intended purposes. Any loopholes must be closed so that the appropriate amount is recovered through windfall taxes to support those struggling to meet energy costs."
Notes to editors
Deputy First Minister, John Swinney (Scottish Government), Chief Secretary to the Treasury, The Rt Hon John Glen (UK Government), and Minister for Finance and Local Government, Rebecca Evans (Welsh Government) met today to discuss UK economic and fiscal plans and EU replacement funding ahead of the UK Government's Spring budget. Officials from the Northern Ireland Executive attended virtually in a listening capacity.