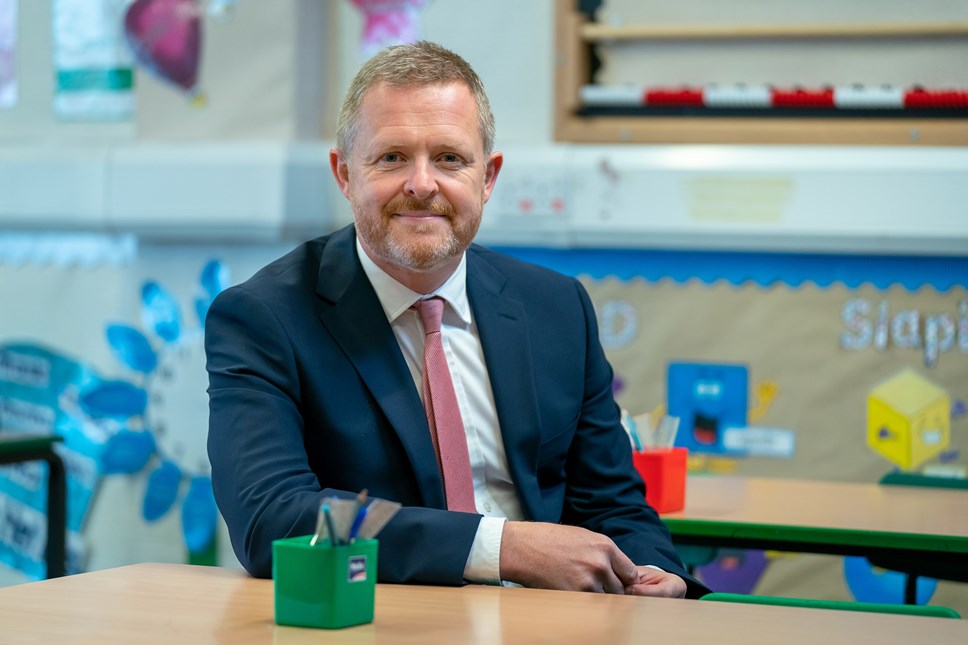 School Wellbeing Service extended as part of £600k funding package
A service providing mental health and wellbeing support for teachers and education staff has been awarded over £600k, the Minister for Education and Welsh Language Jeremy Miles has announced.
The funding will see the School Wellbeing Service, run by Education Support extended and will increases the reach and depth of the programme.
Education Support is the only UK charity with expertise in supporting the mental health and well-being of the education workforce.
The School Wellbeing Service provides free advice and support for schools across Wales with a focus on staff wellbeing.
Wellbeing Advisors work with schools to provide resources and advice on policies, practices and strategies that support staff mental health and wellbeing.
The £600,000 additional funding announced today will increase the amount of wellbeing advisors who will be able to support schools to transform their school cultures and improve staff wellbeing. The new advisors have already been recruited with the expanded programme due to launch on January 30th. Development of tailored support for Teaching Assistants has also been commissioned.
The programmes offers two strands of support
Access to a School Advisory Service which gives schools access to open, honest and non-judgemental conversations about how to make improvements, backed up by actionable advice and support.
And the Wellbeing Support and Development service which provides in-depth development opportunities to keep staff feeling motivated, engaged and effective in their roles.
Minister for Education and Welsh Language, Jeremy Miles, said: "I am proud that in Wales we are leading the way with our Whole School Approach to mental health and wellbeing. Learning about mental health and emotional well-being is now a mandatory part of the Curriculum for Wales for all schools.

"The emotional well-being of the education workforce is also vital and we plan to increase this support year-on-year until 2025.

"The School Wellbeing Services will play a huge role in supporting the workforce and I'm delighted that Education Support will once more deliver this fantastic programme. Many schools have already benefited from the service and I would encourage all schools to find out how the expanded programme can help them."
Deputy Minister for Mental Health and Wellbeing, Lynne Neagle, said:

"The School Wellbeing Service is providing support tailored to the needs of our education workforce to help them access support more easily, should they need it.

"Our Whole School Approach is just that – making sure everyone in school is supported, including learners and staff too. I am very pleased to see the programme being extended to even more schools, so even more people can benefit."
Faye McGuinness, Director of Programmes, Education Support

"Teachers, leaders and school staff play a vital role in shaping the lives of children and young people, and good mental and emotional health is central to their ability to do their jobs effectively.

"It's in everyone's interest – pupils', parents' and the entire Welsh nation – that educators in Wales are mentally and emotionally well enough to guide and inspire the next generation.

"For staff mental health to thrive, school cultures must actively prioritise it. For staff to feel motivated and engaged, they must continue to develop their expertise and passion for their role. That's why we're delighted to expand these services to reach even more school staff with development opportunities, alongside our existing Schools Advisory Service, thanks to funding from Welsh Government."