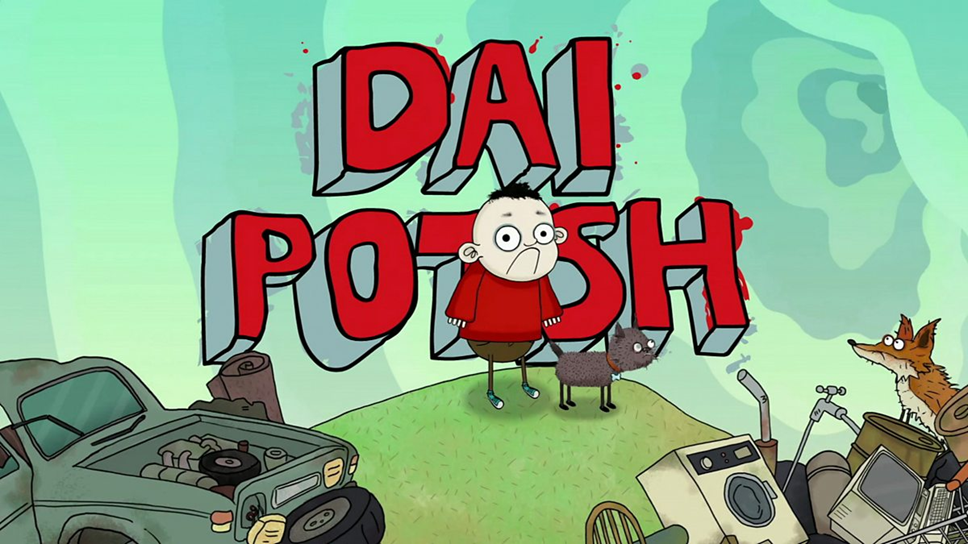 New funding for Wales-based companies to develop bilingual content for young audiences
More Welsh language animation and live-action programming is set to be developed for children and young people in Wales thanks to a funding boost from the Welsh Government, Deputy Minister for Arts and Sport, Dawn Bowden announced today.
The Deputy Minister has confirmed eight projects will receive a combined £352,545 in funding from Creative Wales' Young Content Fund, which will see Wales-based companies develop new bilingual content for children and young people.
The fund, which is part of the co-operation agreement between the Welsh Government and Plaid Cymru, is designed to stimulate the provision of programming for children and young people.
The projects include an animation and game inspired by the myths and legends of Wales; a comedy sketch show aimed at a preschool audience featuring an eclectic band of characters made from buttons and thread; to a fun-filled, water-based children's gameshow that combines mental and physical challenges.
Familiars is the latest idea from Cloth Cat who have produced over 100 hours of animation on a variety of international broadcast series such as Boj, Dave Spud, Luo Bao Bei and Olobob Top. Cloth Cat has become a thriving animation and games production studio based in Cardiff. It has expanded its core crew to 6 full time staff and regularly employs over 25 skilled staff per project.
Jon Rennie from Cloth Cat, said: "We're delighted to be part of the new Young Content Fund and it continues investment by Creative Wales in local companies looking to reach international audiences. Our project is a CG animation series and game idea that weaves together modern Wales and Celtic mythology to tell a new adventure story for 7-11 year olds."
Caernarfon based Cwmni Da have been awarded funding for the development of a programme idea called 'Act your Age'. Act Your Age is a situation comedy aimed at children in Key Stage 2 (age 6-11) and their parents. It uses the stereotypical style of a traditional situation comedy to create a familiar world, while at the same time, offering something completely new.
Barry "Archie" Jones, author and producer of Act your Age, said: "Act Your Age is an idea we've wanted to develop for some time. We really believe that the concept has potential to appeal to international audiences, and this Welsh Government support will help the dream become reality."
Deputy Minister for Arts and Sport, Dawn Bowden, said: "We have a vibrant and well-established creative sector in Wales which has an excellent track record of producing world class and award-winning content for young audiences. Some of the most iconic animations such as SuperTed and Fireman Sam were born in Wales and went on to make a lasting impression on a whole generation of children and young people.
"I'm delighted we're able to support the development of more original content which will support Welsh creative businesses and be about Wales – and from Wales. This will engage our young people in our history and culture as well as being a way of hearing and then using the Welsh language in a way that's relevant and interesting to them.
"I'm confident this investment will boost to our efforts to reach one million Welsh speakers by 2050."
Designated Member, Cefin Campbell said: "Ensuring that children and young people across Wales have access to fun, engaging content is vital and a vibrant creative sector has a crucial role to play in this. We are supporting our creative businesses to create stories, images and content made in Wales, about Wales and in Welsh for the benefit of all."
Notes to editors
Recipients of the Young Content Fund are as follows:
CPE Productions – £50,000
Cloth Cat - £39,380
Bumpy Box - £50,000
Boom - £28,000
Cwmni Da - £35,315
Bomper - £50,000
PICL - £49,850
Animation Associates - £50,000
Development funding is designed to enable a business to get to the stage where they can fund their own ongoing growth. It is not intended to be a repeat fund, rather that the opportunity is utilised to make a step change in revenue for the business that has a long term, lasting effect.