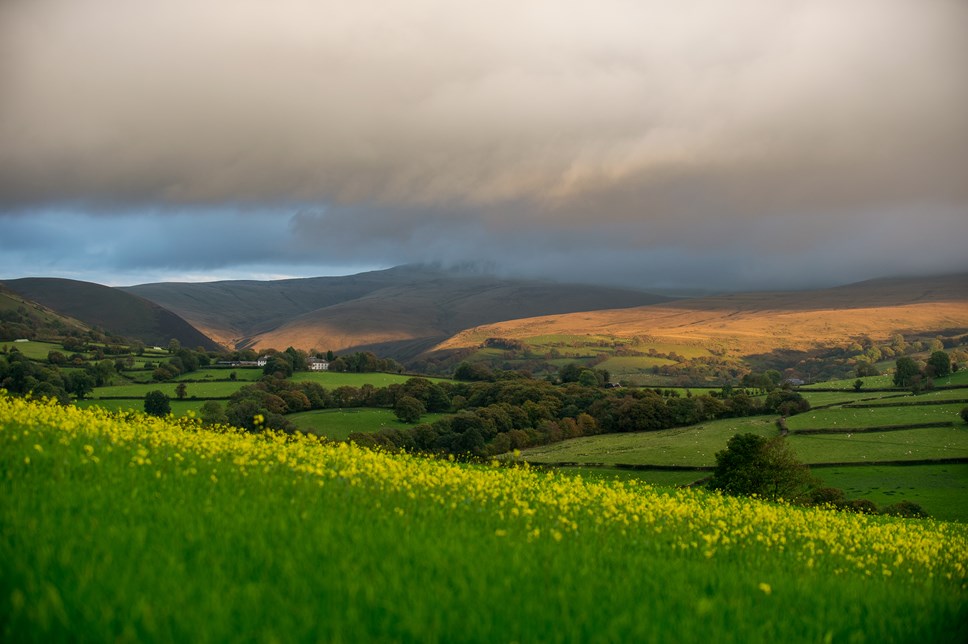 More Welsh farms receive Glastir funding at start of payment window
More than £28.5m has been paid to Welsh farms at the beginning of the Glastir 2022 payment window, Rural Affairs Minister Lesley Griffiths has said.
This means 85% of payments have been made which is an improvement on the number of payments achieved in comparison with last year.
The payments made include claims for the Glastir Entry and Advanced, Commons, and Organic schemes.
Farm businesses receiving the funding are key in contributing to Welsh Government aims including conserving and enhancing biodiversity and improving soil and water resources by taking action towards decarbonising agriculture in Wales.
This is the second year running where there has been an increase in the number of Glastir payments being made on the first day.
Glastir 2023 payments are being brought forward to 1 December to ensure the end of year deadline is met to make the final payments under the EU funded Rural Development Programme.
Rural Affairs Minister, Lesley Griffiths said: "We work hard to ensure funds reach our farm businesses and I am very pleased to see another improvement on the number receiving money at the beginning of the Glastir payment window.

"Today's news means more than 3,100 claims have been paid and this impressive number is also thanks to the close working relationship we have with the industry to deliver payments.

"We will continue to process the remaining claims as soon as possible and I expect to meet the European Commission's payment target ahead of 30 June, with all but the most complex claims to be paid by this date.

"We are committed to supporting our rural communities and we are making more than £200m available to support the resilience of the rural economy over the next three years."