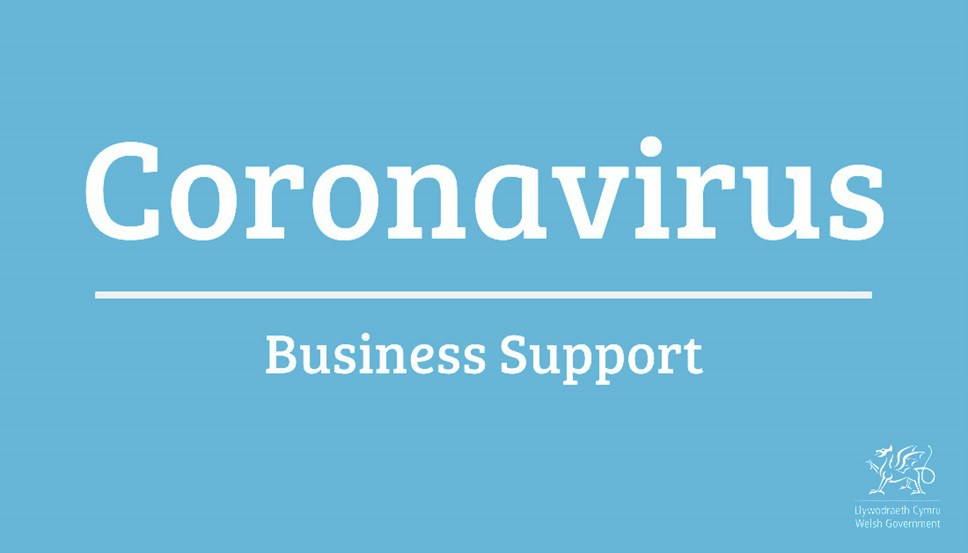 More than £680m reaches businesses in Covid-19 support
Business support grants worth more than £680m have reached businesses across Wales to help them respond to the financial challenges of Covid-19 Ministers have announced.
The latest figures out today show that more than 56,000 grants have been paid to companies across the retail, leisure and hospitality sector whose property has a rateable value of £51,000 or less. These businesses are also benefitting from rates relief through the £1.4bn package announced in March.
New applications to the scheme will close on 30 June and Ministers are urging any businesses that have not already done so, to contact their local authority about this support.
Finance Minister Rebecca Evans said:
"We understand that businesses have been hit hard by the impact of the pandemic, and we have been doing all we can to ensure that businesses have access to the urgent funds they need as quickly as possible.

"It has been a challenge, but thanks to the tireless efforts of local authorities and the WLGA in administrating these grants, tens of thousands of businesses across Wales are already benefitting from this much-needed support."
Minister for Economy, Transport and North Wales, Ken Skates added:
"Our package of business support is the most comprehensive and generous in the UK, providing vital reassurance to thousands of firms across Wales at a time when they need it most.

"We made a commitment to getting funds out to businesses as quickly as possible and local authorities have played a key role in ensuring that hundreds of millions of pounds has reached them.

"We continue to do all we can to ensure that a good business in 2019, will be a good business in 2021."
Councillor Anthony Hunt (Torfaen), WLGA spokesperson said:
"I am truly grateful to the many council workers in all parts of Wales who have acted quickly to make sure that this vital support goes to where it's needed.

"The extraordinary sum of cash support which has been handed to businesses so far reflects the extraordinary scale of the crisis. It has been a lifeline for thousands of businesses at a very tough time. I would urge any firms eligible for the scheme to apply as soon as possible to make sure they don't miss out."
Notes to editors
The Welsh Government's non-domestic rates support is administered through local authorities. It provides 100% rates relief for the financial year 2020-21 for retail, leisure and hospitality businesses with a rateable value of £500,000 or below, with over 70,000 Welsh businesses paying no rates at all for the year.
As part of the package additional grant support is also available as set out:
 £25,000 grant for retail, leisure and hospitality businesses with a rateable value of between £12,001 and £51,000.
 £10,000 grant to all businesses eligible for Small Business Rates Relief with a rateable value of £12,000 or less.
 £10,000 grant to all ratepayers eligible for charitable relief and Community Amateur Sports Clubs (CASC) relief, operating in the retail, leisure and hospitality sectors occupying properties with a rateable value of £12,000 or less.
A multiple property restriction applies to this grant scheme which means that the same ratepayer may only receive a grant for a maximum of two properties in each local authority. This multiple property restriction also applies to charities and CASC.
The grant scheme is closing to new applications at 5pm on 30th June 2020. Eligible businesses that have not already applied, should ensure that they apply via their local authority before this date. Any applications received after 5pm on 30th June 2020 will not be considered.