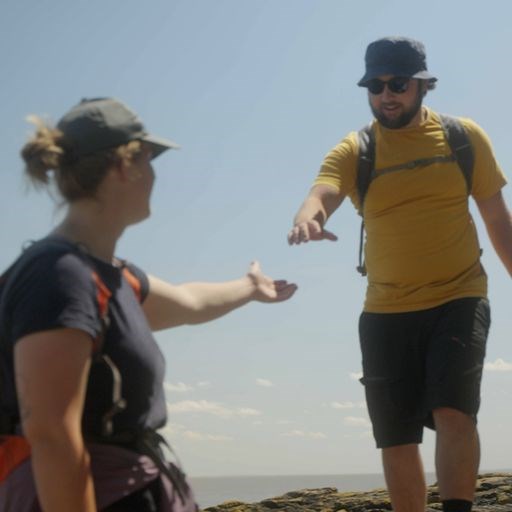 Make a promise to enjoy Wales safely this summer
With the school holidays now in full swing, Visit Wales has joined with AdventureSmart Wales to launch a campaign to show people how to enjoy Wales' outdoors safely over the weeks ahead.
As people venture out to explore Wales; landscapes and coasts this summer, the Addo (to promise) campaign asks people to plan ahead and prepare for every new adventure.
The campaign which involves targeted promotion on social media, digital radio and spotify will show that a moment of thought before venturing out can lead to a positive and safe experience.
By asking three simple, quick questions people can ensure their own safety as well as others:
Do I have the knowledge and skills for the day?
Do I know what the weather will be like, and
Do I have the right clothing and kit for the activity and conditions?
People are urged to take note of local safety signs and advice such as choosing to swim on lifeguarded beaches and swimming between the red and yellow flags. By planning ahead and being prepared, people can have fun and be safe this summer.
Deputy Minister for Arts, Sport and Tourism, Dawn Bowden said: "We're all looking forward to taking a break this summer, but we need to ensure we take care of ourselves and others as we do. It makes a big difference to your enjoyment and safety just to take a moment to think before you embark on your next adventure in Wales."
Emma Edwards-Jones, Joint lead for the AdventureSmart Campaign, said: "With its wonderful mix of hills, mountains, lakes and coast, Wales is the perfect location to enjoy outdoor adventures. By being AdventureSmart and putting some thought into planning their day people will have a much more enjoyable time and will return home safely. By being clued up on their ability and skills, knowing what the weather will be like and making sure they have the right clothing and kit, people can help our rescue services enjoy their summer too!
**Media Opportunity**
Emma Edwards-Jones, AdventureSmart will be available for interviews in Llanberis on Thursday 27 July. Please contact Heledd Parry, Welsh Government press office to make arrangements heledd.parry@gov.wales