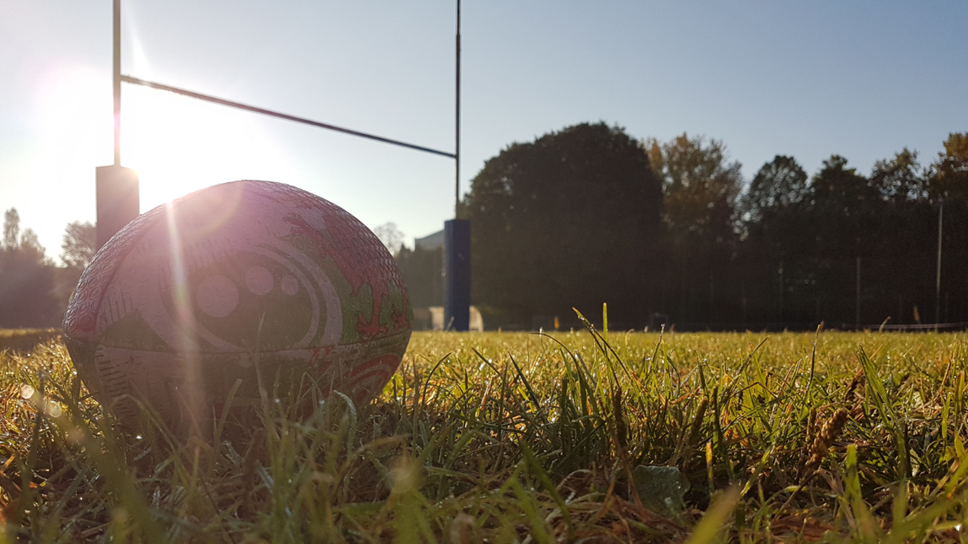 How community focussed schools are helping to tackle inequality
As Wales face Argentina this weekend in the quarter finals of the Rugby World Cup, Ysgol Llangynwyd in Maesteg is not just celebrating Wales's sporting success, with former pupil Dewi Lake leading the squad, but is also set to benefit from £155,000 for the refurbishment of their sports facilities.
Ysgol Llangynwyd is to receive £155,000 of Welsh Government's community focussed schools funding for a new sports pavilion, refurbishment of tennis courts and a revamped sports hall. This will enable further use of the school's facilities by the local community.
The school has a close relationship with a number of local sports clubs, including Yr Urdd, Llan Rangers and Maesteg Park AFC.
From 2023 to 2025, £46m of capital funding will be invested in schools across Wales in practical infrastructure projects to create Community Focused Schools. Bridgend alone has received over £2.3m funding for 21 projects, benefitting up to 49 schools across the borough.
The funding will support a variety of projects, from outdoor learning schemes such as forest schools, to community use of sports facilities and community hubs and kitchens within school buildings. In addition, parental and community outreach programmes such as nutrition and skills classes and parent and child reading sessions will be delivered thanks to the funding.
Jeremy Miles said:
"Community Focused Schools connect families, schools and communities together. They build strong relationships with families, support local communities, and work closely with wider public services.

"That's why we are investing £46m to enable schools up and down the country to use their facilities and resources to benefit the communities they serve, and improve children's learning, aspirations and attendance at school."
Meurig Jones, headteacher at Ysgol Gyfun Gymraeg Llangynwyd said:
"We are extremely happy to receive additional funding to improve our sporting facilities.

"The new pavilion will replace the former Maesteg Comprehensive School facility and enable us to have access to 21st century facilities close to our new all-weather pitch.

"This will give our successful PE department additional teaching space and changing facilities and to further build on our sporting successes, most recently Dewi Lake's appointment of joint captain for Wales' men's rugby squad at the upcoming Rugby World Cup.

"The school has a close relationship with local sporting clubs who will all be able to use these facilities, ensuring that excellent facilities are available in the Llynfi Valley and for the Urdd to offer further opportunities through Welsh at evenings and during school holidays."
Councillor Jon-Paul Blundell, Cabinet Member for Education at Bridgend County Borough Council, said:
"Community-focused school funding is supporting a number of local projects that will promote outdoor learning and encourage greater health and wellbeing among pupils and local residents.

"This Welsh Government initiative is a fantastic opportunity to establish closer integration and create stronger links between families and schools, all while providing communities with access to a wider range of local facilities."
New Welsh Government guidance has recently been published setting out ways community focussed schools can engage with families, communities and multi-agencies to support the needs of their learners and families and benefit the wider community.
Notes to editors
Pupils and teachers at Ysgol Llangynwyd, Maesteg are available for interview on Thursday 12 October (am) with a rugby PE lesson filming opportunity.
Please contact jo.berry@gov.wales for more information.
Community Focused school settings underpins the wider Sustainable Communities for Learning Programme.
The Welsh Government has invested an additional £40m of capital funding over financial years 2023-24 and 2024-25 specifically for Community Focused Schools infrastructure projects throughout Wales, to provide settings that specifically support family, community and pupil engagement, and multi-agency working.
Other Community Focussed Schools funding in Bridgend local authority
Brynteg Comprehensive School - floodlighting for hockey pitch
Pencoed Comprehensive School - professional netball graded pitch, security upgrades and community space improvements
Cynffig Comprehensive School - the installation of a 3rd Generation MUGA pitch suitable for football and rugby
Maesteg Comprehensive School - MUGA and changing room provision
Porthcawl Comprehensive School - new installations are planned for changing room and toilet blocks at their swimming pool
Bryntirion Comprehensive School - new gym provision
The Community Focussed Schools grant has also supported the Big Box Bwyd initiative with £70,000 and £75,000 to improving Secondary schools external WiFi Access.