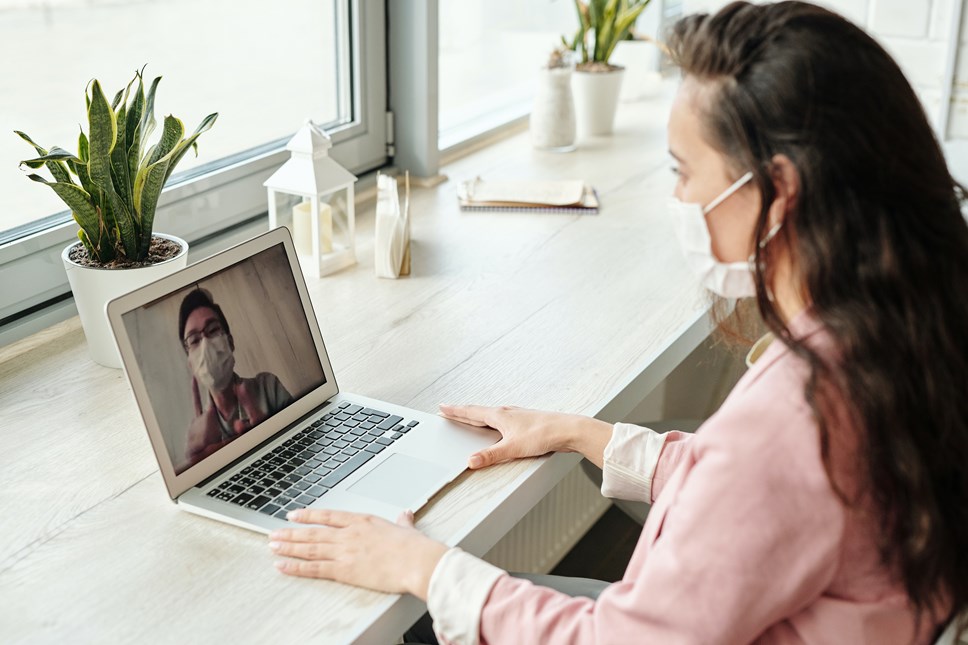 £150,000 awarded for digital solutions in response to Covid-19
Five digital health initiatives have been awarded funding as part of a £150,000 call to action for new and innovative ways to use digital technology in response to coronavirus and beyond.
The five winning initiatives announced today [Thursday 25] will support the rapid piloting and evaluation of new digital platforms, apps and technologies to determine their long-term use and potential.
The winners were picked by a panel which include NHS, Welsh Government and industry representatives, and responses were co-ordinated by Digital Health Ecosystem Wales.
The five winners are:
PhysioNow by Connect Health – a physiotherapy chat-bot providing 24/7 triage and support for musculoskeletal conditions
Medopad by Huma Therapeutics – a real-time remote patient monitoring system allowing for symptomatic patients to remain home rather than be admitted to hospital
MedTRiM by DNA Definitive – currently a face-to-face service within NHS Wales, the app will enable support for those exposed to trauma in the workplace to continue digitally
CliniTouch Vie by Spirit Digital – patient monitoring supporting the management of Covid-19 patients in the community post-discharge
SPOT by Healthy.IO – a wound assessment app which scans wounds and shares images with tissue viability nurses, district nurses and GPs for further assessment.
Andy McCann, Co-Director of Wales-based DNA Definitive, developers of the MedTRiM app, said:
"This opportunity has created a unique collaborative partnership that will provide support to NHS Wales' service delivery throughout the current Covid-19 pandemic response and beyond.

"We will now develop, test and be able to scale-up an online trauma resilience course based on our acclaimed Medical Trauma Resilience Management (MedTRiM) Programme. The course will provide a credible framework for managing adverse psychological consequences for staff exposed to potentially traumatic events during the course of their work and will develop practitioners to assist organisational leaders and managers in supporting colleagues with the psychological aspects of potentially traumatic events."
Vaughan Gething, Minister for Health and Social Services, said:
"As we work towards a 'new normal', innovative solutions such as these platforms can support our health services to be delivered in a different but safe way.

"Today's winners are beginning a fantastic opportunity to test and develop technologies which offer the largest impact and best value solutions for a variety of health-related issues, for staff and patients."
Helen Northmore, Manager of the Digital Health Ecosystem Wales programme, a collaboration between Life Sciences Hub Wales and the NHS Wales Informatics Service (NWIS), said:
"We were impressed with the breadth and quality of applications to the Digital Solutions Fund - it was inspiring to see the many new and innovative ways technology is being used to support patients, staff and citizens.

"The projects selected demonstrated how digital solutions can give people tools to help them manage their condition and their wellbeing in their home or work environment. I am excited to see the results from the rapid pilots later this summer."
Notes to editors
The winners and additional quotes
Connect Health – PhysioNow
PhysioNow is a chat-bot that thinks and acts like a Physiotherapist, providing an agile and remote triage and support tool for musculoskeletal conditions. By using AI and machine learning to adapt behaviour to every user, it provides personalised tone and language to enhance engagement and adherence. Using PhysioNow patients will be able to remotely access support and advice 24/7, addressing apprehension from patients in accessing face-to-face services and providing self-management support.
Professor Andrew Walton, Founder and Group Executive Director of Connect Health, said:
"We are pleased to have been selected to deliver an innovative digital care pilot by the NHS Wales Covid-19 Digital Solutions Fund. This will allow us to further develop our digital musculoskeletal physiotherapy service for patients across Wales, including those who have had treatment delayed during the pandemic. Work begins immediately to improve access for patients to much needed care and advice."
Huma Theraputics – Medopad
Huma's remote patient monitoring solution captures health data on symptoms, vital signs and patient reported outcomes. This data is relayed in real-time to clinicians via a web-browser dashboard. It enables Care teams to proactively manage symptomatic patients at home, rather than in hospital, supporting NHS capacity while reducing unnecessary travel / exposure to others, and unnecessary face-to-face appointments.
Dan Vahdat, Founder and CEO at Huma, said:
"We are delighted and honoured to have been awarded this prestigious contract by the Welsh Government through the Covid-19 Digital Solutions Fund. We very much look forward to working with NHS Wales to support patients and enable healthcare professionals to provide the right care at the right time with our remote patient monitoring solution."
MedTRiM is a pro-active, peer delivered resource for supporting those exposed to trauma in the workplace. MedTRiM addresses the legal, moral and ethical duty of care of the organisation by providing pre and post exposure support with minimal disruption. MedTRiM makes a difference through normalisation, education and mobilising social support. It is currently delivered face to face within NHS Wales and this project will develop a fully interactive course available online for NHS Wales staff.
Spirit Digital – CliniTouch Vie
CliniTouch Vie (CTV) provides a platform for remote monitor patient monitoring to support the management of Covid-19 patients in the community (pre and post discharge). CTV collects quantitative biometric data inputs coupled to self-reported health and well-being scores and connects remote healthcare teams to patients, helping clinicians decide who needs their care first.
Dilip Chakrabarti, Head of Service Development at Spirit Health, said:
"Spirit Digital is proud to be part of this important initiative to support patients discharged and recovering from Covid-19. By providing daily vital readings to clinical teams in the community, our remote monitoring platform, CliniTouch Vie, will help ensure that patients and their families receive much needed healthcare support and emotional reassurance, and that in the event of a change in their condition, clinical intervention can be fast and appropriate. It also gives clinical teams, who remain under a huge amount of pressure, additional resource to provide care for more patients in the safety of their own homes, as we continue to protect lives and the NHS."
Healthy.IO has developed a CE marked digital app for wound assessment, including image capturing and semi-automatic in-app measurements through the camera on a smartphone. The system aims to scan wounds with a dedicated smartphone app, the images are then normalised and shared on a secure digital portal which can be viewed by tissue viability nurses, district nurses and GPs. Healthcare professionals can add and share relevant information (e.g. infection symptoms, pain level, etc.) to provide complete wound assessment and documentation in line with best practice guidelines. The tool allows TVNs and wound specialists to remotely scrutinise wounds.
Katherine Ward, Chief Commercial Officer and Managing Director for UK and Europe at Healthy.io, said:
"Healthy.IO is committed to joining the effort to fight Covid-19 and we are delighted to partner with the Welsh government by providing our digital wound management solution to NHS Wales. By making routine wound monitoring digital, we help already-burdened healthcare professionals make better clinical decisions and support patients in having their care managed closer to home."