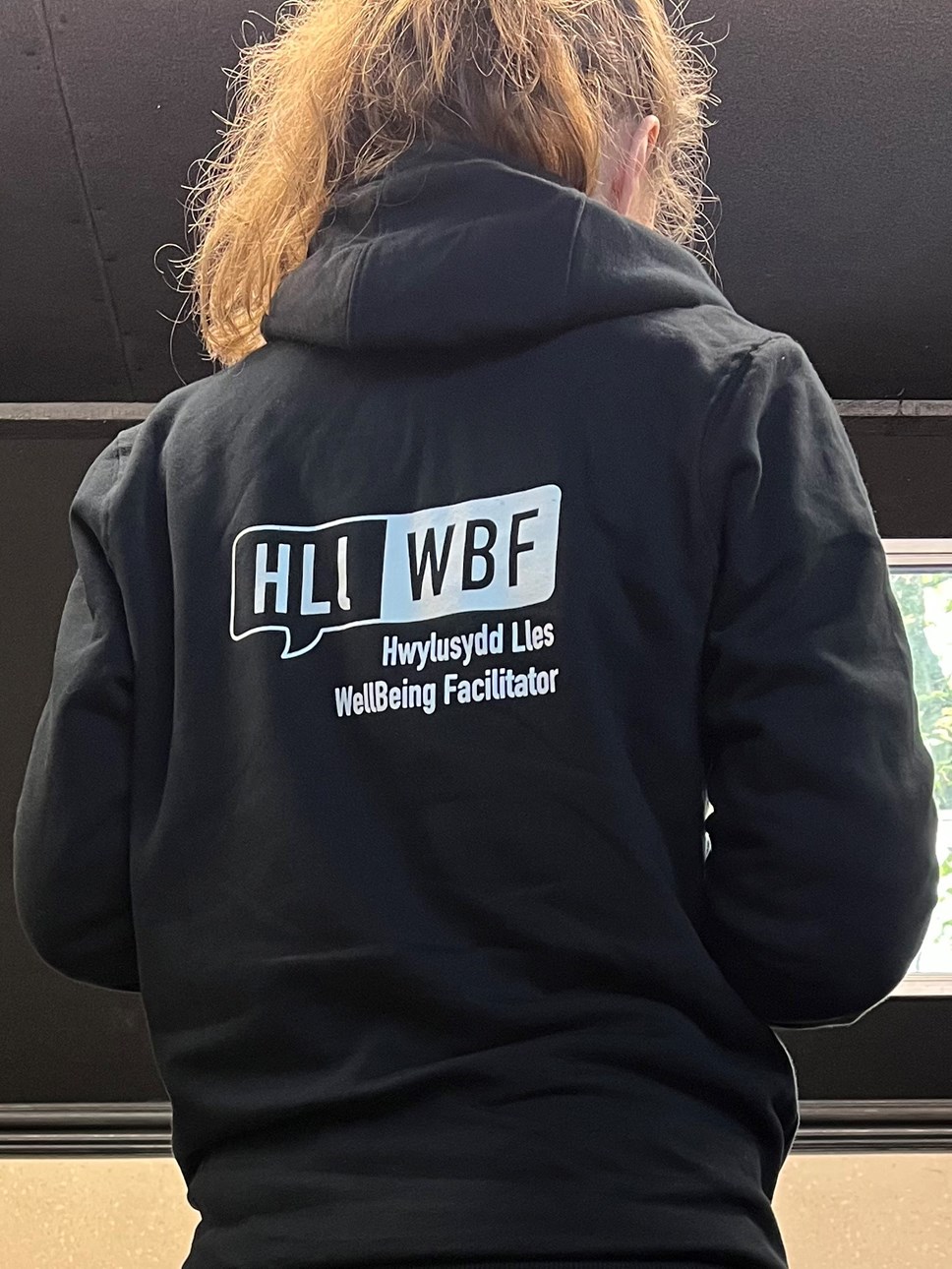 Further funding for WellBeing Facilitators in Wales' screen sector announced.
A pilot programme supporting people working in Wales' screen sector with their mental health is set to benefit from additional £150,000 funding following a successful first phase, the Welsh Government has announced today.
Funded through Creative Wales, the WellBeing Facilitators programme is a partnership between CULT Cymru - the Creative Unions Learning Together programme and mental health and wellbeing specialists 6ft from the Spotlight CIC.
The programme has been driven and shaped by an Advisory Group of employers, unions and industry bodies to respond to issues and challenges that people working in the sector have raised.
In the first phase of the pilot that ran from September 2022 to March 2023, ten production companies accessed grants of up to £15,000 to place a specially trained WellBeing Facilitator on their productions to promote mental health and provide wellbeing advice in the screen sector.
Feedback from back both employers and the workforce showed that the facilitators made it much easier to resolve welfare issues and helped to improve the working culture. A number of productions also reported that having a Wellbeing Facilitator on set helped to increase their overall productivity.
Phase 2 of the pilot will build on the lessons learnt over the last six months and enable a new cohort of production companies to benefit from the support and advice on offer with the aim of increasing well-being on set and improving staff retention.
As part of phase 2 of the pilot six new Well Being Facilitators from under-represented groups including people from Global Majority Backgrounds, Disabled people and the LGBTQ+ community will be trained. There are also plans to open the pilot out to other creative sectors such as music.
Announcing the funding during Mental Health Awareness Week, Deputy Minister for Arts, Sports and Tourism, Dawn Bowden said:
"I'm delighted that we've been able to secure funding for the second phase of this important programme – and as we mark Mental Health Awareness Week - it's a good time for us to think and talk about mental health, tackle stigma head on, and find out how we can create a society that prevents mental health problems from developing and protects our mental well-being.
"The first phase of the WellBeing Facilitators programme has had a significant impact on fair, safe, inclusive and supportive working practices in the sector – and we look forward to working with partners on the second phase."
Head of Bectu Philippa Childs, said:
"Bectu has consistently campaigned for workers' mental health and wellbeing to be a key priority for employers and engagers, and I am delighted that the union is working in partnership with other creative unions, Creative Wales and industry stakeholders on such an important and successful initiative.
"The role of a WellBeing facilitator not only provides guidance and support for employees and freelancers, but demonstrates a commitment from employers to prioritising mental health and wellbeing at work.
"The impact of the pandemic on the industry's workforce followed by the cost of living crisis means that, prioritising mental health at work has never been so important. Through consistent and continued industry collaboration, we can better support the workforce and ensure that film and TV production is on a path to improving its working practices."
Ruth Ballantyne – Regional Officer, Musicians' Union & Chair of CULT Cymru, said:
"Working with union members in the creative industries everyday we can appreciate the need for WellBeing Facilitators and the important role they can play. This pilot has helped to highlight the need within the sector for wellbeing support and following its success we are looking forward to extending these roles for those working in music and live events.
"Many musicians work in isolated, high stress environments where access to WellBeing Facilitators would be a very welcome addition. These roles are a vital step to ensuring that mental health and wellbeing is a priority and the creative industries are accessible to all".
Feedback from the first pilot by employers and workers identified the benefits of having a trained WBF on a production. It showed that:
Having access to a Wellbeing Facilitator (WBF) was seen as demonstrating the employer's positive commitment to supporting the wellbeing of its workforce.
The workforce was more confident in raising often relatively easy to resolve welfare issues via the anonymity of the WBF.
Voicing concerns around poor behaviour could help de-escalate issues.
Highlighting sensitive issues in scripts helped alert cast, crew and management to potential trigger points for individuals.
Being able to discuss in confidence personal challenges such as family issues, bereavement, poor mental health, financial problems, not getting enough work etc. & being sign-posted to appropriate support was seen as invaluable.
Training around mental health & wellbeing, management and equality and diversity needed by employers and the workforce.
Employers sought guidance on accessibility e.g. around disability, religion etc.
The Film and TV Charity survey recently said that there had been "positive change" in culture and behaviours surrounding mental health and wellbeing Mental Health in the TV & Film Industry 2022 – Three Years On. However, the survey also noted a very long way to go to better support the industry's workforce.
Notes to editors
Supportive comments:
6ft from the Spotlight, Michelle White says:
We are delighted with the feedback, learnings and outcomes of the first pilot of the WellBeing Facilitator role in Wales. Working closely with the Creative Unions and Creative Wales to develop the role for the Welsh Screen Sector we were afforded huge insight and expertise from industry stakeholders. This collaboration has continued to shape the role of WellBeing Facilitator in meaningful and applicable ways that we hope will serve and support across the industry. Creating safe, supported and inclusive working spaces for all sector workers is key to everything we do. We couldn't be happier that we will be continuing with this important and ground breaking work with our collaborators in Wales.
Dyfrig Davies, TAC Chair said:
TAC was delighted to be a member of the advisory group to develop the Wellbeing Facilitator pilot scheme. I congratulate Cult Cymru and 6ft from the Spotlight on the success of the programme and that a second round of funding has been agreed to further develop the role of the Wellbeing Facilitators. The Wellbeing Facilitator scheme has been an excellent example of how collaboration between industry bodies, unions and employers can make a real difference in supporting mental health and wellbeing. I am very pleased that several TAC members signed up to the pilot scheme to ensure a safe, healthy and fair working environment on productions, and I will be encouraging our members to continue to take advantage of the scheme.
Roger Williams, Joio said:
"Involving a WellBeing Facilitator on our production Y Sŵn demonstrated our company's commitment to the health and happiness of our cast, crew and suppliers. Joio was founded by two freelancers who wanted to enable creatives to make their best work and enjoy the process. The pilot scheme enabled us to have a dedicated member of the team for cast and crew to turn to for support at challenging times. It makes the team feel valued and supported in a tangible way."
Marian Ifans, WellBeing Facilitator – Rondo, said: "I would encourage every company starting on a new production to have a WellBeing Facilitator on set. I think it shows that the company cares for the people who are working on the production, and if people are happy in work, they will stay in work and it is much better for companies to keep staff rather than lose crew during a production. In the future it would be great if Wales were to have WellBeing Facilitators on every production."