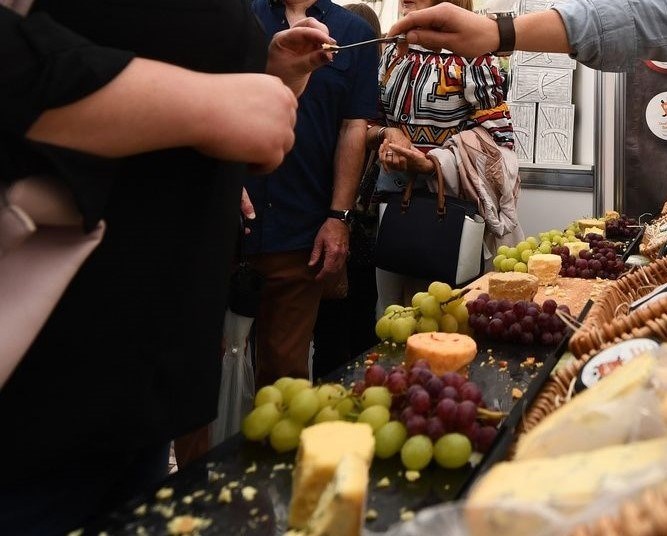 Food and Drink Festivals and Events Fund announced
A £300,000 fund to provide support for food and drink festivals and events across Wales opens for applications today (Saturday, 1 July).
The small grant scheme, which will address the 10 key actions of the Welsh Government's 'Vision for the Food & Drink Industry', will support festivals and events to add value to the industry in Wales and aims to improve visitor access to and awareness of Welsh food and drink. It also aims to encourage collaboration and co-operation between Welsh hospitality and food and drink businesses to source more local food and drink, and to increase the prevalence of Welsh food and drink on menus and retail offering.
The scheme is open to festivals and events taking place between the 1 July 2023 and 31 March 2024. It brings together the areas of agri-food, food processing, tourism destinations, the food service sector, food festivals and food retail outlets into one scheme.
Minister for Rural Affairs and North Wales Lesley Griffiths said: "This small grant scheme will provide support for food festivals and events which have innovative ideas on the promotion of Welsh food and drink.

"Welsh food and drink is going from strength to strength, with a number of exciting and high-quality products available. I'm pleased to be able to announce this small grants scheme is now open, to support festivals and events in spreading the word about the excellent quality of food and drink we have here in Wales.

"It will capitalise on the economic benefits of providing visitors with a unique, high quality and distinctive cultural experience, building networks and educating businesses."
Full details about the scheme including eligibility and how to apply is available at:
businesswales.gov.wales/foodanddrink/growing-your-business/food-tourism-and-culture
The Welsh Government's 'Vision for the Welsh Food&Drink Industry is available at: businesswales.gov.wales/foodanddrink/strategic-vision/vision-food-drink-industry-2021