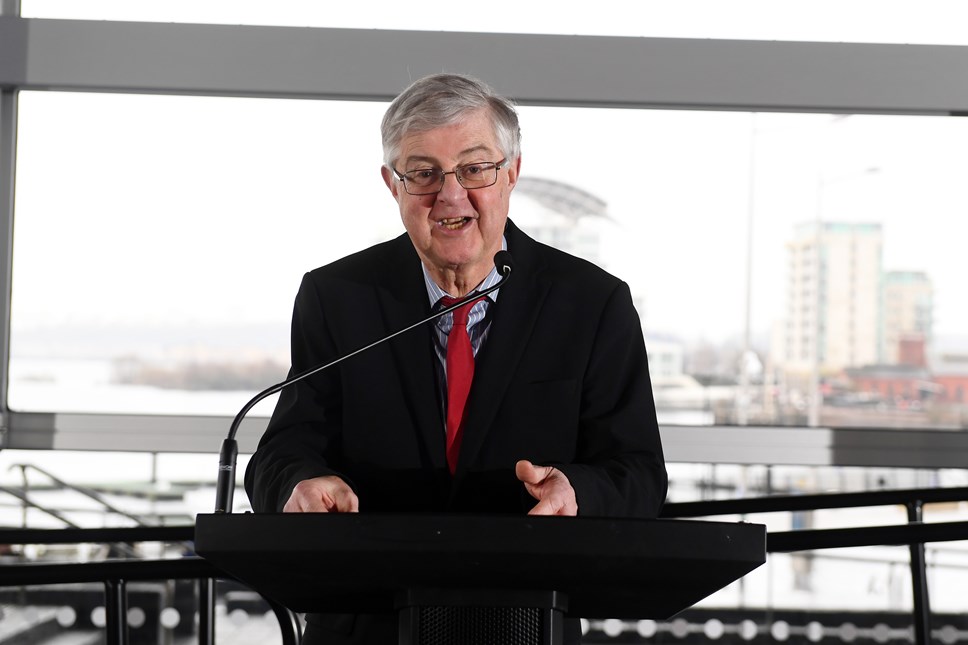 First Minister visits France to meet companies investing in Wales
The First Minister will visit Paris to meet energy and industrial companies investing in Wales, during a three day visit to France.
Mark Drakeford will also host a reception to mark the start of Wales in France, a year-long celebration of cultural, business and sporting events designed to strengthen existing links and forge new connections between the two countries.
France is an important partner for Wales as we look to continue to strengthen our relationships with European nations, regions and organisations.
Around 80 French businesses are based in Wales, employing around 10,000 people.
France is Wales' second largest export destination after Germany, with Welsh exports to France valued at just over £1.8bn in 2020.
It is also a significant market for the arts, creative industries and education organisations.
During his time in Paris, the First Minister will visit the French National Archive to see the Pennal Letter, which was sent by Owain Glyndŵr to King Charles VI of France in 1406, requesting assistance for his rebellion against English rule.
Composed during a synod of the Welsh Church at Pennal, the letter gives an insight into Glyndŵr's vision for Wales' future.
The First Minister will lead a delegation of Welsh organisations to meet UNESCO at its headquarters in Paris and he will meet representatives to celebrate the unique relationship Wales has with Brittany.
He has also been invited to the Stade de France by the French Rugby Federation to watch Wales' final match of the Six Nations campaign against France.
First Minister Mark Drakeford said:

"I am delighted to launch our Wales in France year in the heart of Paris.

"The strong connections between the two countries are rooted in our shared history and culture.

"France is one of our closest European neighbours and the opportunities being developed between Wales and France by business are impressive and ambitious.

"The UK's exit from the European Union, the pandemic, the cost-of-living crisis and Russia's unprovoked attack on Ukraine mean, now more than ever, it is vital we stand and work together.

"Wales is a European nation committed to developing a sustainable, fairer and more collaborative world."