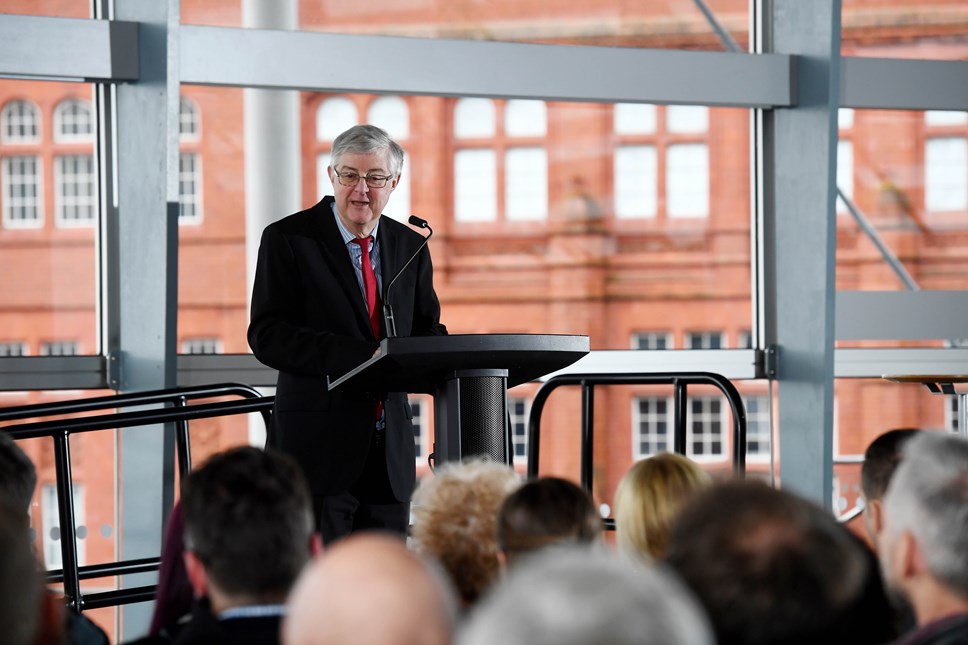 First Minister to visit the Basque Country
First Minster Mark Drakeford will visit the Basque Country this week to meet the Basque President, government Ministers and the President of the Basque Parliament.
The First Minister will also meet with CAF and Gestamp – two Basque companies with strong links in Wales.
CAF expanded into Wales in 2017 to manufacture rail stock for the UK network. It employs 220 people at its base on the former Llanwern steel site in Newport.
Gestamp is a multi-national company, which employs 255 people in Llanelli. It specialises in the design and manufacture of components for vehicle manufacturers.
The First Minister's visit will focus on economic development, the renewable energy sector and the opportunities for closer economic and co-operation between the two countries.
During the visit, the First Minister will also discuss the successful promotion of the Basque language, building on decades of co-operation between the two countries around language promotion.
The First Minister will deliver a speech to the Metropolis of the Future conference, highlighting the work in Wales on healthy ageing and future generations.
First Minister Mark Drakeford said:

"Wales and the Basque Country have enjoyed a close relationship over many years, working and learning from each other on language development.

"We also have a blossoming economic relationship – one which has great potential to grow in future.

"This visit offers an opportunity to highlight that Wales remains a European country.

"We will continue to build and strengthen our relationships across Europe to create a stronger, fairer and greener country for people living and working all across Wales, for businesses and our partners."