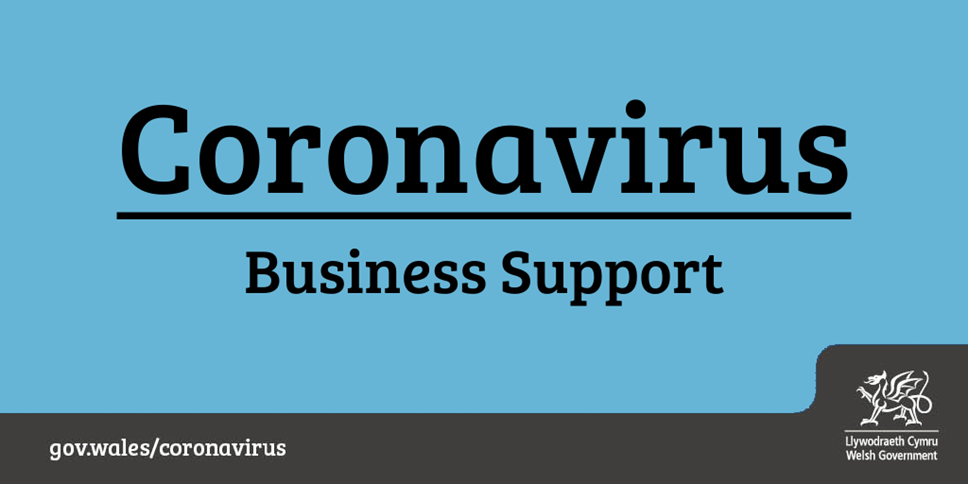 Extra £150m to support businesses in Wales
A further £150 million has been made available to support Welsh businesses in dealing with the continued impact of the coronavirus pandemic.
Last week, Welsh Government said the funding would be confirmed pending today's regulations review.
The additional support will help businesses in the hospitality, tourism, leisure and non-essential retail sectors that pay non-domestic rates and will operate as a top up to the Restrictions Business Fund.
This will see an eligible business with a rateable value of £12,000 or less receive an extra £4,000 grant payment.
Firms with a rateable value of between £12,001 and £500,000 will receive £5,000.
The funding, which will help businesses with their costs will be available to firms regardless of the number of employees and ensures micro businesses benefit from the support.
Local authorities, who have been crucial throughout the pandemic in getting money to businesses quickly, will again be administering and distributing these payments.
Businesses that pay non-domestic rates and have already received a payment since the firebreak in October do not need to take action. However, businesses that have not registered with their local authority, should take action now to ensure they receive the financial support they are entitled to.
Today's announcement builds on the rates holiday for eligible businesses in the retail, leisure and hospitality sectors in Wales which has been extended for a further 12 months.
In combination with Welsh Government's existing Small Business Rates Relief scheme, this ensures that more than 70,000 businesses will continue to pay no rates at all in 2021 to 2022.
Since the beginning of the pandemic, more than £1.9 billion of Welsh Government support has reached businesses throughout Wales. This has been vital in protecting firms through this incredibly difficult time and safeguarding 160,000 jobs.
Welsh Government support is in addition to that available from the UK Government.
Economy Minister Ken Skates said: "Today's announcement of £150 million in additional support is crucial to our continued efforts to help businesses right across Wales through what remains a very challenging period of time.

"As a Government, we have responded at pace to protect Welsh firms and jobs through our package of support which is worth more than £2 billion. In addition, we have also announced we are extending the 100% rates relief package for the retail, leisure and hospitality sectors for a further 12 months.

"As a result of our direct action, we have been able to dedicate more funding to support businesses than we have received from the UK Government.

"I also want to thank local authorities once again for their commitment to get funds out to businesses as quickly as possible. Their dedication has been absolutely crucial over this past year in ensuring businesses receive what they are entitled to.

"We will continue to do all that it can to safeguard firms and livelihoods as incredible work and commitment to combat the virus continues across Wales."