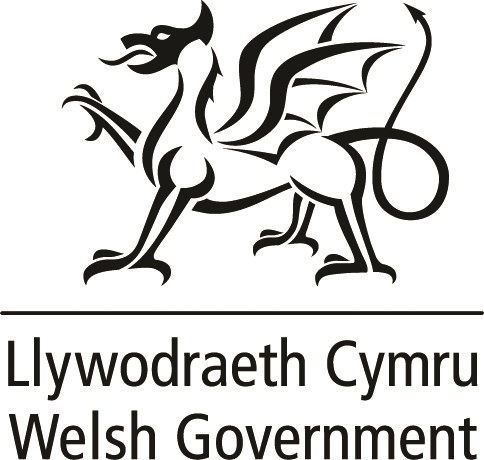 Expert Panel on the Devolution of Broadcasting Announced
Members of a new expert panel to pave the way for the devolution of communications and broadcasting powers to Wales has today been announced by the Welsh Government.
The expert panel, which is being established as part of the Co-operation Agreement between the Welsh Government and Plaid Cymru, will provide recommendations and options to help strengthen Wales' media, and support the development of plans for an effective and fit for purpose regulatory framework for Wales.
The panel will advise and provide recommendations and options to support the work of delivering on the commitment to create a shadow Broadcasting and Communications Authority for Wales.
The Authority's remit would include aiming to strengthen Welsh democracy and close the information deficit; bring together and coordinate in a structured way the Welsh Government's existing efforts to strengthen the media in Wales and innovations to support the Welsh language in the digital sphere such as amam.cymru; enhance media pluralism and the use of the Welsh language on all media platforms. It would also be tasked with developing a strong evidence base to support the case for the devolution of powers to Wales.
The Expert Panel will be co-chaired by experienced Welsh broadcaster Mel Doel & Professor Elin Haf Gruffydd Jones.
Members of the panel include:
Nia Ceidiog
Dr Llion Iwan
Arwel Ellis Owen
Ceri Jackson
Clare Hudson
Dr Ed Gareth Poole
Richard Martin
Geoff Williams
Shirish Kulkarni
Carwyn Donovan
Deputy Minister for Arts and Sport, Dawn Bowden, said:
"I am very pleased we can today announce the members of the expert panel which with their wealth of experience and knowledge can help us to explore the establishment of a shadow Broadcasting and Communications Authority for Wales.
"There is a consensus that the current broadcasting and communications framework does not meet Wales' needs and that action is needed to develop a more fit for purpose framework.
"Ongoing threats to, and attacks on, public service broadcasting from the UK Government, and recent announcements by UK Ministers about the future of the BBC licence fee and Channel 4 privatisation, strengthen the case that the current system is flawed.
"I look forward to receiving the Expert Panel's recommendations so that we can create a communications and broadcasting framework that works for Wales."
In the Co-operation Agreement, the Welsh Government and Plaid Cymru agree that broadcasting and communications powers should be devolved to the Senedd.
Designated Member Cefin Campbell said:

"This has the potential to be an historic development for Wales, to turbo-charge our democracy. We believe that decisions about communications and broadcasting matters should be made in Wales, to make a real difference to our young national democracy, our language as well as local community life in all its variety.
"Establishing a Broadcasting and Communications Authority in our country that can protect, diversify, and enhance our local and national public service platforms will be a crucial step forward. A vibrant local and national media is crucial for reflect the tapestry of life right across the nation – debating, informing, and celebrating all our cultures and communities.
"Our public interest approach in Wales stands in stark contrast to the London-centric, profit-at-all-costs approach of the UK Government. We believe in a future where there is a democratic, locally-embedded media pluralism that enhances Wales' national life."
Notes to editors
Notes to Editors
The co-operation agreement between the Welsh Government and Plaid Cymru contains a commitment to 'Explore the creation of a shadow Broadcasting and Communications Authority for Wales, to address our concerns about the current fragility in the media and attacks on its independence. This body would support the use of the Welsh language, particularly in digital and encourage media plurality. We believe broadcasting and communication powers should be devolved to Wales.'
The full agreement can be found at: The Co-Operation Agreement (gov.wales)
Plaid Cymru has two Designated Members who jointly agree issues with Welsh Government Ministers, which come under the Agreement. The Designated Members are Siân Gwenllian MS and Cefin Campbell MS. The Co-operation Agreement: designated members | GOV.WALES
The Expert Panel is an advisory body reporting to the Deputy Minister for Arts and Sport and the Chief Whip and the Plaid Cymru Designated Member. The Panel is established and appointed on a task and finish basis for a period not exceeding one year from April 2022.
Pen pictures
Nia Ceidiog
Born in the Wrexham area, and after graduating at Aberystwyth University in French and Welsh, Nia has been broadcasting since the late Seventies.
After a long period as a presenter of a wide range of programmes, she moved to start working behind the camera and in 1996 he established the Ceidiog Production company, creating a large number of programmes as Producer/Director.
Dr Llion Iwan
Llion is the Director of Cwmni Da. He began his career as a print journalist in 1992 before joining the news department of BBC Wales, spending ten years with the corporation producing and directing documentary films. He was a new lecturer and documentary film at Bangor University for eight years before joining S4C as a factual content commissioner in 2012 with care for news and current affairs, as well as sport. He was head of content broadcasting at S4C in 2016 and joined the management team and was an observing member of the broadcaster's Authority. He joined Cwmni Da in 2019.
Arwel Ellis Owen
A graduate of Aberystwyth University, Arwel began his career with BBC Cymru and he was appointed head of programmes at BBC Northern Ireland in 1985 and chief executive of S4C in 2010. He has chaired BAFTA Cymru and Arwel is the founder of Cambrensis Communications, and was a Member of TAC Council. His international work includes roles as a Broadcasting Consultant for the Thompson Trust in SABC, South Africa; Broadcasting Consultant for Soros Trust in Russia, Estonia, Latvia, Lithuania, Moldova and Belarus and Broadcasting Consultant for the foreign ministry in Sierra Leone, Yeman, Saudi Arabia and China. Arwel is Fellow for Aberystwyth University; Winston Churchill Trust and Guardian Nuffield College Oxford University
Elin Haf Gruffydd Jones
Elin Haf Gruffydd Jones is Professor at the University of Wales Trinity Saint David and Director of the University of Wales Centre for Advanced Welsh and Celtic Studies. She was previously Professor of Media and Creative Industries at Aberystwyth University where she led research units on broadcast compliance and on comparative media. She specializes in language policy and planning as well as in the media and creative sectors. She is multilingual and has served as a member of the Council of Europe's Expert Media Group for the European Charter for Regional or Minority Languages. She has published and presented internationally over many decades including giving evidence to parliamentary committees at home and abroad, most recently to Media Review of the Basque Parliament.
Ceri Jackson
Cardiff-born Ceri Jackson's 35-year journalistic career began on local and UK national newspapers before joining BBC Wales in 1997 where she worked across all news platforms, most recently in investigative, long-form, immersive storytelling. Having worked in communications at UWC Atlantic College, she is now a freelance journalist and writer.
Dr Ed Gareth Poole
Ed is a Senior Lecturer at Cardiff University, where he serves as Academic Lead at Wales Fiscal Analysis (WFA), a research body within the Wales Governance Centre that undertakes authoritative and independent research into the public finances, taxation and public expenditures of Wales. Ed has been an academic member of staff at Cardiff University since 2014 and holds a PhD from the London School of Economics.
Aside from his academic experience, Ed has wider public and private sector experience from roles in budget and public finance in the United States. As a budget consultant at a large government financial advisory firm, Ed worked with US state and local governments on initiatives to enhance revenues and manage government expenditures. He also worked in the administration of Pennsylvania Governor Edward G. Rendell as special advisor to two cabinet secretaries for the Budget.
Mel Doel
Mel Doel spent almost 30 years working as a broadcaster and presenter for BBC Wales. She became a well known face on its flagship television news programme Wales Today and presented many of Radio Wales' key current affairs and daytime programmes. She also presented BBC Wales' Rural Affairs/Environment programme Country Focus for 10 years. She made programmes for Radio Four including Woman's Hour, and her work took her to Uganda, Spain, Italy, and the Orkney Isles.
She is currently a member of the Welsh Government's Economy Treasury and Constitution Audit and Risk Assurance Committee and is on the board of the National Botanic Garden of Wales. She sits on the Journalists Charity in Wales which through its annual media awards encourages, recognises and rewards high standards of journalism in Wales.
She was recently awarded an OBE for her services to Journalism, Charity, and the Community of Wales.
Richard Martin
Richard Martin is an experienced producer and communications professional in broadcast and non-broadcast environments and has been at the forefront of the emerging podcasting culture in Wales, including leading current affairs and politics analysis at the Hiraeth Podcast and Cardiff University's Golau Podcast. With years of experience in the public sector and research communications, he holds a particular interest in using digital publishing to support and enhance a sustainable and well-regulated domestic media environment in Wales.
Geoff Williams
Geoff Williams is a broadcaster with forty years of experience. With a journalistic background in news & sport Geoff started his career in local newspapers with the Western Telegraph in Pembrokeshire before progressing to the Western Mail and Echo in Cardiff and BBC Cymru/Wales where he was a Producer of Wales Today and, later, the daily current affairs radio programme, Meet For Lunch presented by Vincent Kane (1995-98) before overseeing the entire Radio Wales News service (1999-2005) and later Head of Sport in 2009.
Shirish Kulkarni
Shirish Kulkarni is a journalist, researcher and community organiser. Across a 25 year career in the industry he worked in all the UK's major broadcast newsrooms before returning home to Wales to pursue a range of projects. His investigation uncovering the British Steel Pensions Scandal led to a parliamentary inquiry, a ban on pensions cold-calling and won a Wales Media Award.
He currently splits his time between researching and developing new forms of journalistic storytelling and working on The People's Newsroom Initiative at The Bureau of Investigative Journalism. He is a member of the Welsh Government's Public Interest Journalism Working Group and is also the founder of Inclusive Journalism Cymru - a network aimed at building and supporting a more representative and inclusive journalism sector in Wales.
Clare Hudson
Clare has spent almost her entire career working in broadcasting in Wales. After working on newspapers in London and Yorkshire she first came to Wales to work on the investigative magazine Rebecca, and went on to work on the HTV current affairs strand Wales This Week, before becoming the programme's editor.
As Head of English Language Programmes at BBC Wales from 2000, she commissioned programmes for broadcast on the main BBC channels in Wales. As well as making key creative, editorial and budgetary decisions, this role required a great deal of "diplomacy" in relation to the BBC centrally. Clare was heavily involved in plans to bring Casualty to Wales and in the move to make the new Doctor Who in Wales – both were to be a catalyst in the growth of global TV production here.
Since leaving the BBC in 2016 she has been working as a freelance producer in the independent sector making TV and radio programmes.
Earlier this year she was recognised for her Outstanding Contribution to the Media in Wales at the Welsh Media Awards.
Carwyn Donovan
Carwyn is a Negotiations Officer for the Bectu Sector of Prospect that supports behind the scenes workers in TV, Film, Theatre and Live Events. The former coal miner from the Swansea Valley joined Bectu in 2017. He is Chair of the Wales Federation of Entertainment Unions that represents over 5,000 creative staff and freelancers. He is pleased workers in these industries will have an opportunity to shape the advice the panel will provide and is highly conscious of the important role broadcasting and communications play in the development of Welsh language and culture.