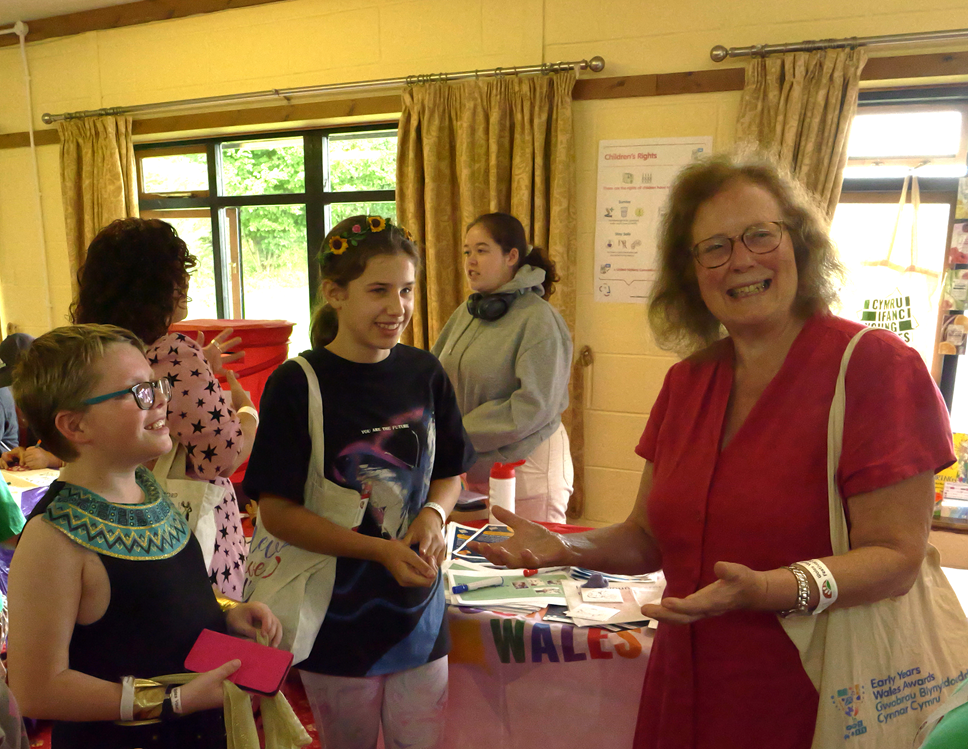 Deputy Minister praises impact of second Young Carers' Festival
The Deputy Minister for Social Services, Julie Morgan, has praised the impact of the second Young Carers' Festival in Wales.
Building on the success of the inaugural event last year, this year's festival has attracted even more young carers for three days of activities, fun and relaxation in Builth Wells.
It provides young carers with a chance to relax away from their day-to-day duties, meet new friends and enjoy new experiences. Information to help them tackle challenges they may face is also on offer.
Held at the Royal Welsh Showground, this year's event is bringing together 330 young carers aged between 12 to 16 from across Wales, and involves circus skills, music production, photography workshops, samba drumming and arts and crafts.
The Deputy Minister for Social Services, Julie Morgan, said:

"I am delighted to see so many young carers coming together to take opportunities away from their caring responsibilities.

"This event makes such a difference to them and allows them to relax, share experiences and have fun.

"I can't state enough the significance of what they do on a day-to-day basis.

"I hope they all have a fantastic time and know how much we appreciate them."
The festival has also been raising awareness of the Charter for Unpaid Carers, which is improving support for unpaid carers of all ages and promotes their understanding of their rights and entitlements.
The Young Carers ID Cards have also been celebrated. ID cards have been available across Wales since April 2022 and were co-produced with local authorities and Carers Trust Wales, with funding support from Welsh Government of £600,000.
Dan Newman, from Credu, which organises the Young Carers Festival, said:

"This will be our second Welsh Young Carers' Festival to celebrate the achievements of young carers throughout Wales. This year we have activities which include dance workshops, sports, arts and crafts, a silent disco, live DJs and performances, and much more. Young carers of Wales, Credu thanks you for all your hard work. We hope this year's festival does you proud."

Ffion Scott, a young carer attending the event, added:

"I'm so excited to go back to the festival this year because of all the fun I had last year. It brought me face to face with other young carers from all over Wales letting me get to know them and make more friends. The activities within the festival are something everyone can join in with because there is something there for everyone to have the best time."