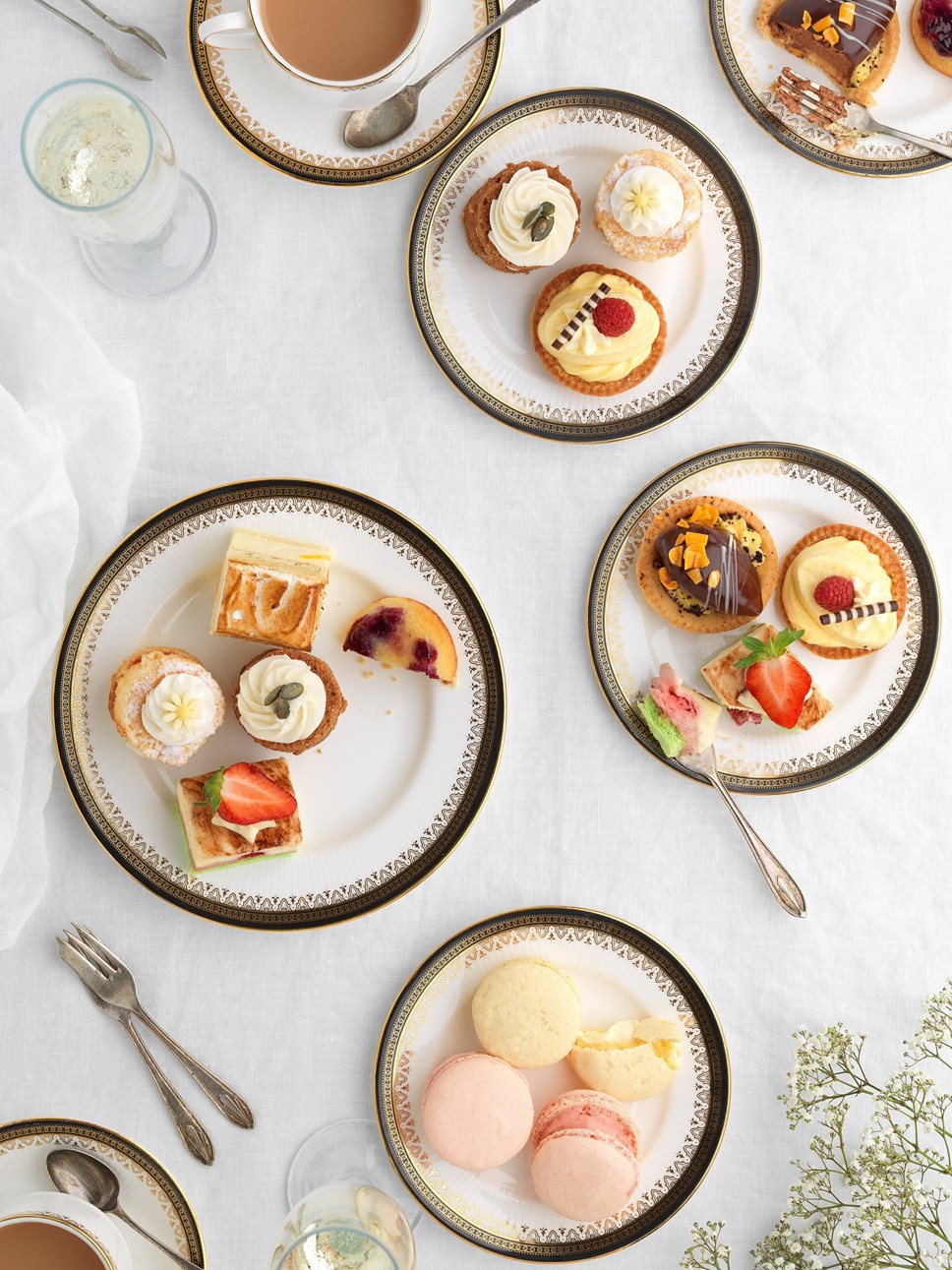 Counting down the days until Wales becomes the focal point for the world of food and drink
The countdown is on with less than 100 days to go until the return of Wales's largest international food and drink event, BlasCymru/TasteWales.
Organised by Food and Drink Wales, the Welsh Government's Food Division, Blas Cymru is a national and international trade event and conference, providing an opportunity for buyers and producers to develop new business.
One of the producers who will be attending BlasCymru/TasteWales 2021, to see first-hand the work being undertaken at the company will be Terry's Patisserie.
Based in Caerphilly, Terry's Patisserie is an independent family run business established in 2011 specialising in producing and supplying a range of high quality award winning desserts.
It is also part of the Welsh Government's Fine Food & Drink Wales Cluster which will bring to the trade event a range of producers of high quality products with an ambition to grow and present in the event alongside commercial, government and academic partners. The cluster provides opportunities to work with other businesses to overcome obstacles in order to grow and exploit commercial opportunities.
Rhys Williams, Business Development Director of Terry's Patisserie commented, "TasteWales will mark over 18 months of dogged planning and endeavour for our company and many other Welsh food & drink businesses. Having grown our team, implemented new systems and refined our products, the event is a great opportunity to showcase our business too; senior retailers, wholesalers and many more, the format of the show gives the best possible platform. Without doubt, the event also provides a time to meet other likeminded businesses and form those crucial relationships, especially as Wales has such a well connected and a strong ethos of shared efforts."
Minister for Rural Affairs and North Wales and Trefnydd Lesley Griffiths said: "We have so many excellent producers in Wales, including Terry's, and this is something to celebrate. The event in October will provide them with an opportunity to showcase what they have to offer. "
BlasCymru/TasteWales 2021 held at the International Convention Centre (ICC Wales), The Celtic Manor Resort, Newport on 27 & 28 October 2021, is a two-day event and will allow food buyers and industry professionals to meet with leading Welsh food and drink businesses. The event will be approximately fifty per cent in person and fifty per cent virtual.
With over 200 new products to be launched at BlasCymru/TasteWales in a broad range of categories, the event has been designed to maximise value for buyers by helping them through:
providing a large scale product showcase;
sourcing Welsh food and drink - from branded to private label;
meeting a wide range of suppliers;
time-efficient introductory meeting format.
With preparations by the Welsh Government's Food Division already well underway, new figures demonstrate the crucial role the event plays in bringing buyers and businesses together with the 2019 event generating almost £20m in confirmed sales for Welsh food and drink producers.
Princes Limited, one of the largest names in the UK food and drink industry, has been unveiled as headline sponsor, with a range of other companies lending their support for the largest showcase of Welsh food and drink ever put together.
For further information on BlasCymru/TasteWales 2021 please visit https://www.tastewales.com/