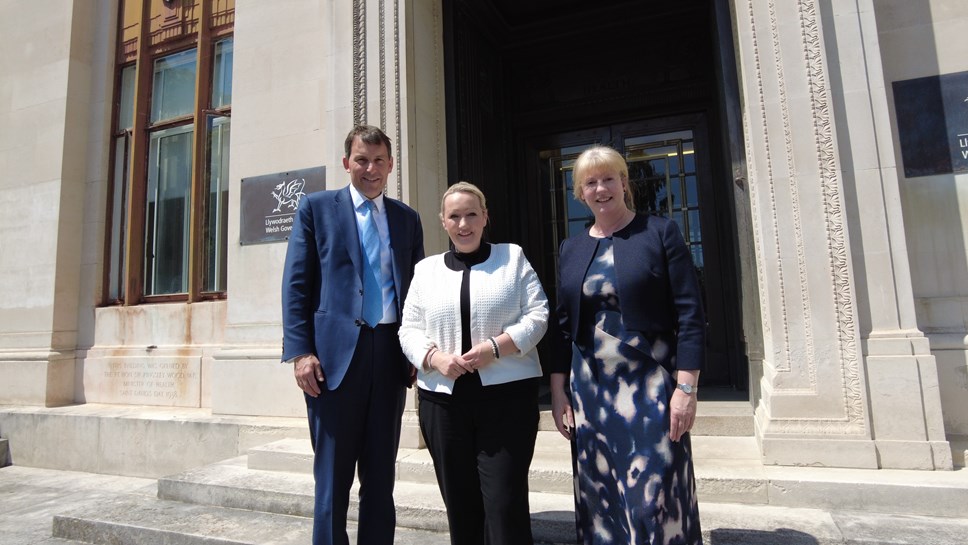 Cost-of-living tops talks for UK Finance Ministers
Finance Ministers from across the UK met today in Cardiff, with the cost-of-living crisis continuing to dominate talks.
Topics for discussion included inflation, energy security and public spending pressures – each set against the backdrop of a cost-of-living crisis which continues to affect many aspects of people's everyday lives.
Welsh Government Minister for Finance and Local Government Rebecca Evans chaired the meeting, and said:
"We know that households' disposable incomes are continuing to fall, and additional support is still required, and will continue to be required. I have asked the Chief Secretary to the Treasury today to look into additional support for vulnerable energy consumers, those on Universal Credit and debt advice services.

"The Welsh Government has already invested more than £3.3bn in Wales to support those who need help the most. But what we really need now is for the UK Government to tackle the rise in inflation – as pledged by the Prime Minister – whilst ensuring that investment is maintained in those public services upon which we all depend."
On energy, the Minister continued:
"In Wales we are investing in innovative programmes to help minimise our reliance on fossil fuels and have recently introduced a bill to modernise and simplify the processes behind developing infrastructure projects. This is an important step towards addressing our long-term energy challenges. We now need the UK Government to increase investment in Wales' electricity grid to meet the growing demand; harness the opportunities for renewable energy generation; and allow us to benefit from a cleaner, more secure energy system that supports economic prosperity."
On public sector pay, the Minister and her Scottish counterpart urged an additional injection of funding for the NHS to support its vital work as it approaches its 75th Anniversary and pressed for clarity on whether there will be additional funding for the devolved governments as a result of pay offers in England for the NHS and the Civil Service.
Notes to editors
Attendees: The Rt Hon John Glen, Chief Secretary to the Treasury (UK Government), Shona Robison, Deputy First Minister and Cabinet Secretary for Finance (Scottish Government), Rebecca Evans, Minister for Finance and Local Government Minister (Welsh Government). Officials from the Northern Ireland Executive attended virtually in a listening capacity.
The joint committee meets four times a year and considers fiscal and economic matters affecting the UK. Today's meeting was the second time the Committee has met in Cardiff.