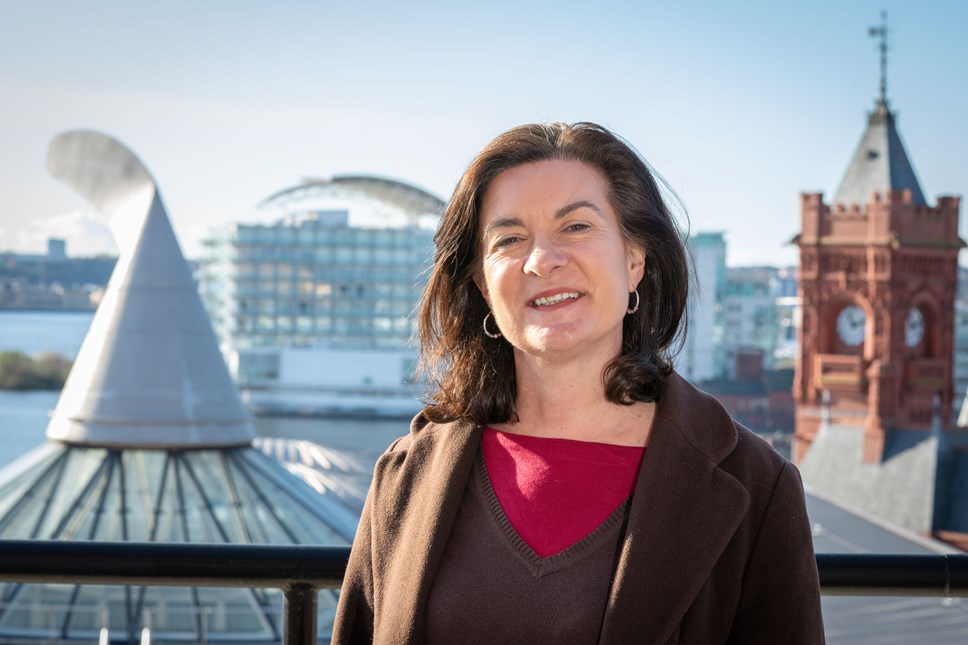 Changes to cell and tissue donation to be introduced in Wales
As part of a four-nation agreement, the Welsh Government has announced that restrictions preventing some LGBTQ+ people from donating tissue, surgical bone and stem cells will be lifted in Wales.
Recommendations were provided to the Welsh Government following a review by the FAIR (For the Assessment of Individualised Risk) steering group, a UK-wide collaboration including representatives from all UK blood services, medical, scientific and academic experts, LGBTQ+ groups, as well as a selection of patients, donors and their families.
Tissue and cell donation can save and change the lives of patients in need. Tissue donors provide skin, tendons, bone and other tissues, used to repair or rebuild the bodies and faces of severely injured people whilst donated skin, bone and heart valves can save or improve the quality of life for many patients. Donations can be made by living donors, or by deceased donors, following discussions with the deceased's family.
Bone marrow/stem cells also provide lifesaving treatments to patients suffering from certain types of cancers and other blood and immune system diseases that affect the bone marrow. The Welsh Bone Marrow Donor Registry (WBMDR) and other UK registries collect bone marrow/stem cells from donors for patients who need lifesaving transplants both here in the UK and worldwide.
In 2020, following a review by the FAIR steering group, the Welsh Government introduced landmark changes to blood and platelet donor eligibility so that all donors, regardless of gender, are now asked questions about sexual behaviours, focused mainly on the last three months. These changes allowed more people from LGBTQ+ communities to donate.
Building on the changes implemented in 2020, the FAIR-III steering group has now made further recommendations to cell and tissue donations which have been endorsed by the Advisory Committee on the Safety of Blood, Tissues and Organs (SaBTO), which advises UK and devolved governments.
Following the decision, the Welsh Blood Service, NHS Blood and Transplant in England and other organisations involved with donation and transplant will now work together to change the eligibility questions asked during the tissue and cell donation process.
Health Minister Eluned Morgan said:
"Tissue and cell donations play an important part in modern medicine, can greatly improve and sometimes save people's lives.

"I am pleased to announce the implementation of the recommendations will extend this to tissue and cell donations. We need as many donors as possible, and this move will enable more people to make these priceless donations. The changes will ensure a fairer and more up-to-date assessment of risk is applied to all donors, without discrimination.

"I would encourage anyone aged 17-30 to sign up to the Welsh Bone Marrow Donor Registry and to remain opted into the national organ and tissue donation programme."
Speaking of these changes, Tracey Rees, Interim Chief Scientific Officer for the Welsh Blood Service, said:
"We were proud to be one of the first countries in the world to introduce the recommendations of the FAIR steering group in 2020, enabling more people than ever to donate.

"Whilst tissue and cell services are not responsible for setting the rules around donation, we are delighted our work with the FAIR steering group has led to further changes to the regulations around tissue and cell donation in the UK.

"Building on this ground-breaking work we are again delighted to be working with Services across the UK to improve the safety of tissue and cell donation thanks to the introduction of fairer eligibility criteria to tissue and cell donation.

"Now we have received the recommendations from the FAIR steering Group we await further guidance from the Joint United Kingdom (UK) Blood Transfusion and Tissue Transplantation Services Professional Advisory Committee on the implementation of these changes so they can be introduced without delay."
To find out what these donations mean to patients, visit Wales Blood Service