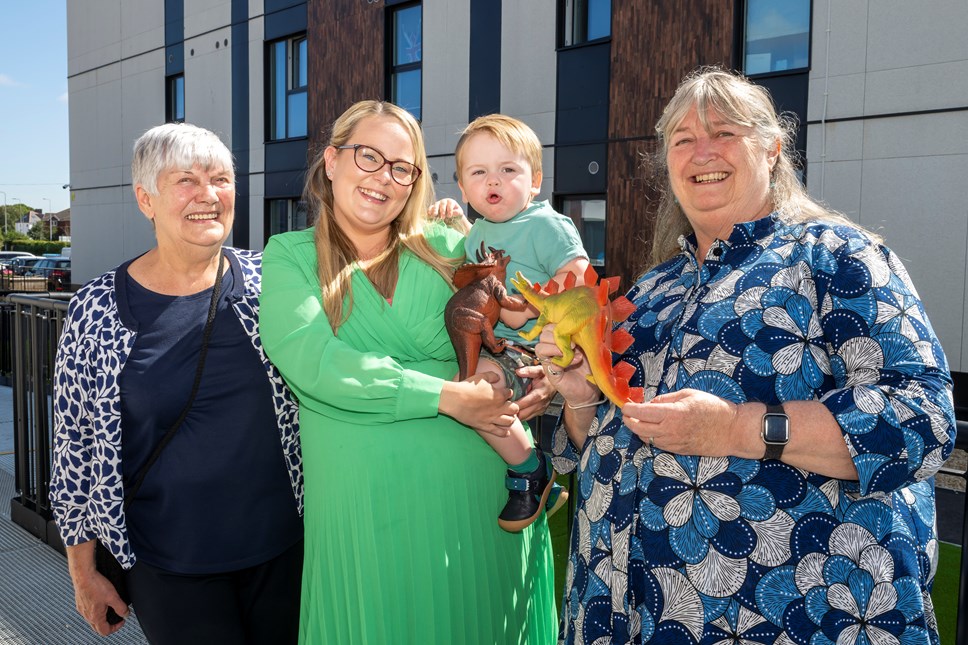 Celebrating one year of the £76m programme that is helping to ensure 'everyone has a place to call home'.
Climate Change Minister Julie James has visited a Cardiff site that will soon host homes for more than 150 families.
The visit to the former Cardiff Gasworks site was held to mark the first anniversary of the Welsh Government's Transitional Accommodation Capital Programme (TACP).
The Cardiff Gasworks site is just one project to benefit from TACP which the Minister described as a programme to help 'ensure everyone has a place to call their home'.
The Transitional Accommodation Capital Programme (TACP) was originally set up last summer to quickly bring forward more good quality longer term accommodation at pace to respond to the increasing pressures on temporary accommodation, including that created by the Ukraine crisis.
In its first year, the Programme provided £76.4m to Local Authorities and Registered Social Landlords to bring forward 936 homes.
Welsh Government has a very clear commitment to end homelessness in all its forms in all areas of Wales – and has a clear strategy and plan for achieving this, as homelessness should always be rare, brief and unrepeated.
Minister for Climate Change Julie James said, "We have an ambitious transformation agenda - focused on prevention and rapid re-housing. This is supported by an equally ambitious Social Housing programme to bring forward more homes for everyone in housing need.

"I am pleased to see that enormous progress has been made with TACP as we have worked in partnership with local authorities and Registered Social Landlords to deliver 936 more homes in 2022-23, enabled by £76.4m in funding from Welsh Government.

"With the success of its first year, I'm pleased to announce that we're opening TACP for a second year for local authorities and Registered Social Landlords to apply for funding to deliver more homes."
One of the projects being funded by TACP is located on the former Gasworks site on Ferry Rd, Cardiff.
The project aims to construct high-quality modular homes for 'meanwhile use' using Modern Methods of Construction (MMC).
The project is one of the largest MMC projects currently being funded via TACP, creating homes for over 150 families, and amounting to £16,420,497 in grant funding. This is ahead of the longer-term use of the Gasworks site which will eventually be developed to provide c600 permanent homes. The MMC units will then be moved to another site.