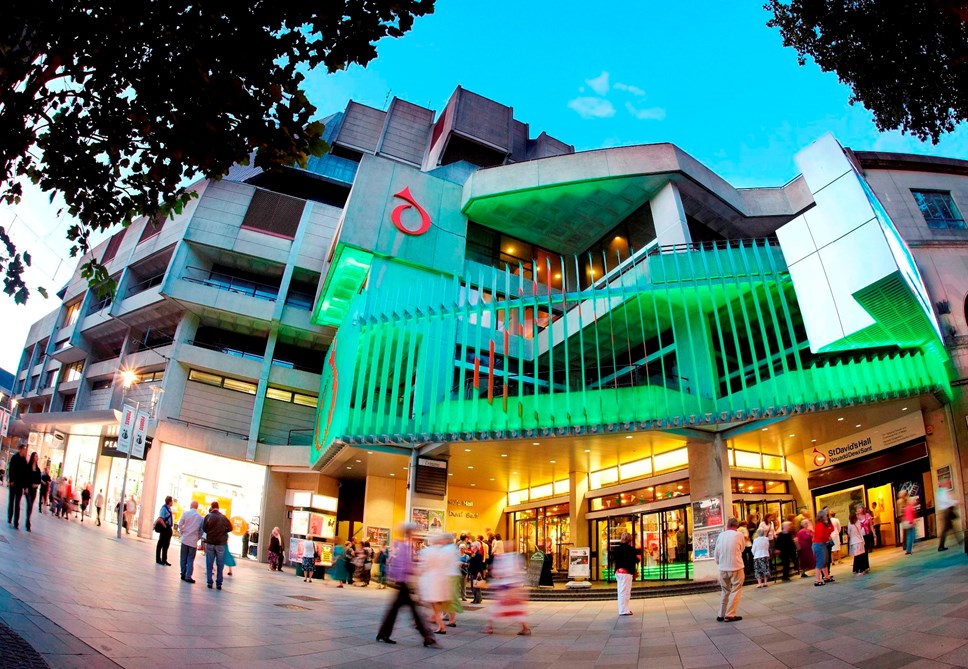 Cadw confirms intention to list Cardiff's St David's Hall
Cadw has announced a proposal to list St David's Hall, Cardiff, as a building of special architectural and historic interest.
A consultation on the prospect of listing is now underway.
The hall, which opened in 1983, is one of the youngest buildings to be proposed for listing in Wales. It was built between 1978 and 1982 and was one of the first large-scale concert halls to be built outside London since the Second World War. It was a pioneering design for a concert hall, with its polygonal shape and seating arranged in terraces around the stage contributing to its internationally renowned acoustic properties.
The building has a strong presence in Cardiff's cityscape, achieving expressive architectural forms while also being sensitive to its context at the heart of the historic city.
The Deputy Minister for Arts and Sport, Dawn Bowden, said:
"A listing would recognise the importance of St David's Hall to Wales, acknowledging its special architectural interest as a pioneering concert hall, and its special historic interest as a major building in the post-war redevelopment of Cardiff linked to the city's status as capital city of Wales."
Cllr Jennifer Burke, Cabinet Member for Culture, Parks and Events, said: "We have been in dialogue with Cadw about St David's Hall for many months, and we welcome the news that Cadw are consulting on the mechanism available to protect the Hall - an historic building that holds a special place in our hearts. As one of Cardiff's most iconic cultural landmarks, St David's Hall has been a cornerstone of our city's artistic and musical scene for forty years, and the council is currently undertaking a process that will ensure its longevity, getting to grips with the pressing maintenance backlog – work that is vital to protect the building.
"We remain steadfast in our commitment to the Hall's future, and to preserving its world-class acoustics. Cadw's expertise, working alongside us, will bring further assurance to our plans to help preserve the Hall for future generations to enjoy. If successfully listed, we believe that the building's architectural quality and history will be rightfully recognized. This would be a positive development for the city which complements the council's ongoing plans for the Hall, helping ensure that St David's Hall remains a beloved cultural mainstay for decades to come."
The statutory consultation with the owner, occupier and local planning authority about possibly listing of St David's Hall has now begun, with the intention to list the building following the 28-day consultation period.
This structure has been afforded Interim Protection under the Planning (Listed Building and Conservation Areas) Act 1990 as amended by the Historic Environment (Wales) Act 2016. It is therefore an offence to damage this structure or alter it without listed building consent .
Notes to editors
Further information on listing can be found here