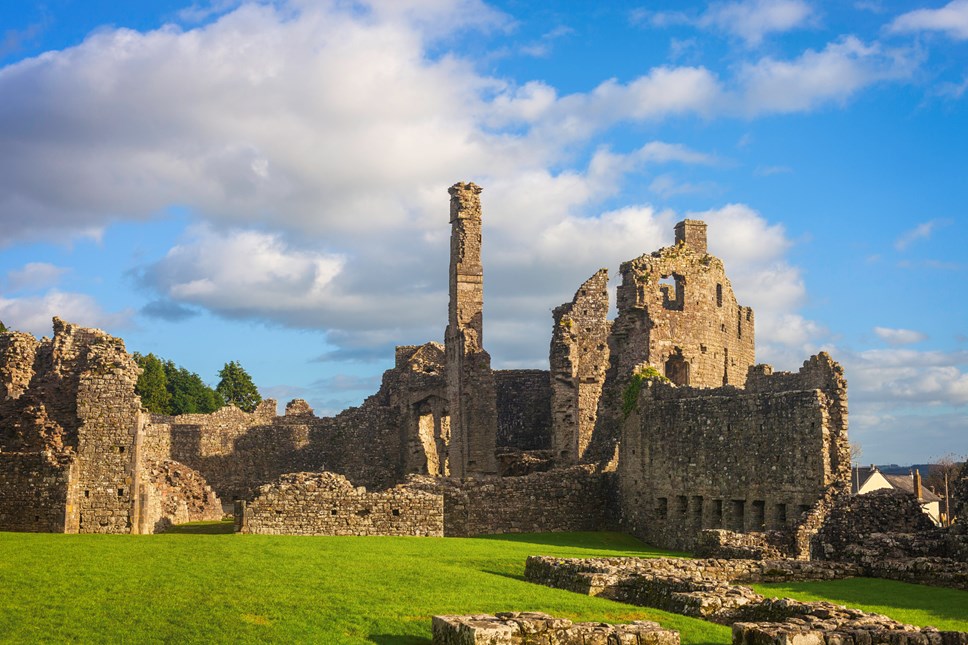 Another new era for Coity Castle as conservation starts this spring
February marks the start of a major conservation project at Coity Castle, ensuring that the castle remains at the heart of the community for many generations to come.
Standing proudly in the centre of Coity village, the castle will benefit from an anticipated three-year programme of works using traditional building materials and techniques to help restore the castle and secure its future. The approach taken by Cadw to such conservation work ensures that the castle's integrity and appearance remain authentic.
The project will include various aspects of conservation work, including repointing, structural pinning and the minor rebuilding of sections of masonry, consolidating wall tops, and inserting missing lintels. Detailed records will be taken before, during and after the works to help Cadw get the best possible understanding of the history of the castle and how it evolved over time.
This work is part of a £4.25m investment in the conservation and development of sites in Cadw's care during 2020/21.
The castle grounds will remain open to the public throughout the works, however the main structure of the castle will not be accessible from March 2020 for the duration of the year. Details of restrictions are available on the Cadw website. A number of engagement events will take place, aimed at ensuring the wider village is fully involved in the conservation of the castle. Those wishing to hold community events at the castle should contact Cadw to assess the feasibility of holding the events at the site.
Deputy Minister for Culture, Sport and Tourism, Lord Elis-Thomas said: "Coity Castle is a remarkable site, with its vast architectural styles telling the story of its rich history. Cadw's continued investment in the conservation of Wales' historic monuments helps preserve the past for future generations to enjoy and communities to cherish."
John Weaver Contractors LTD based in Swansea have been awarded the contract for the works
Notes to editors
Starting life as a Norman earth and timber castle-ringwork, Coity Castle soon became a more elaborate defensive structure, complete with stone keep and curtain wall by the late twelfth century. The long occupation led to many rebuildings and alterations. Vaulting was added to the lower storeys of the keep as part of the major fourteenth century rebuilding works. A new domestic range was also added at this time, including hall and service rooms, and the first floor chapel was added during the fifteenth century. The sixteenth century saw the castle undergo many further phases of works, including the addition of a new storey to the keep, plus new windows and chimney stacks.
Cadw, the Welsh for 'to keep', is the Welsh Government's historic environment service working for an accessible and well-protected historic environment. For more information, please go to Cadw's website at gov.wales/cadw.