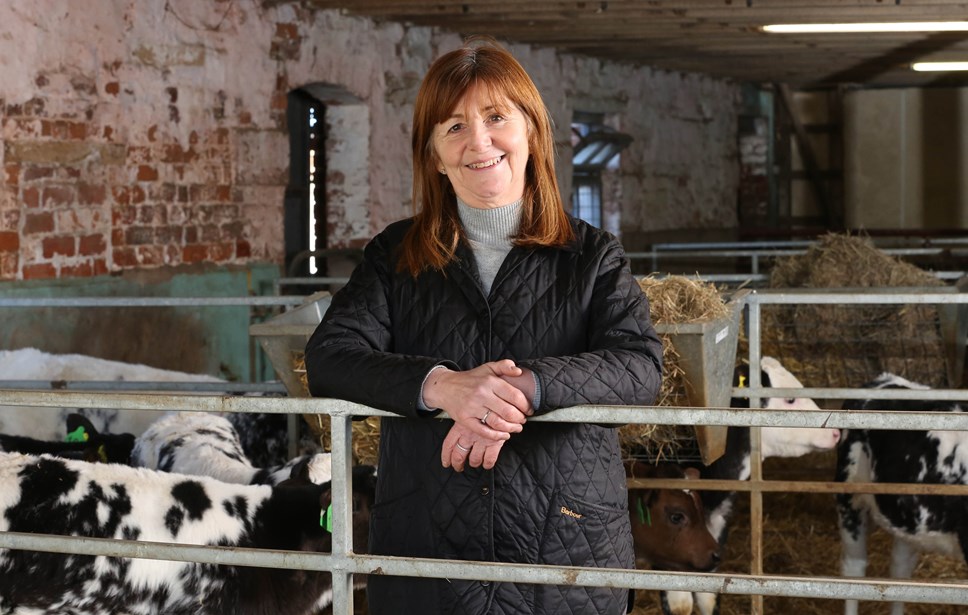 Additional £2.5m to tackle antimicrobial resistance in animals in Wales
An additional £2.5m is being provided to continue the good work of controlling antimicrobial resistance (AMR) in animals in Wales, Rural Affairs Minister Lesley Griffiths has announced.
AMR occurs when bacteria, viruses, fungi and parasites change over time and no longer respond to medicines making infections in people and animals harder to treat and increasing the risk of disease spread, severe illness and death.
Leaving AMR unchecked would have wide-ranging and extremely costly impacts, not only in financial terms but also in terms of public, and animal health, as well as trade, food security, and environmental and socioeconomic development.
In 2019, Arwain DGC was allocated Rural Development Plan funding to deliver a range of important work to control AMR and promote animal health.
Many of the activities launched here in Wales are being piloted for the first time.
Arwain DGC's work is leading the way on capturing antibiotic usage data for beef, sheep and dairy sectors, across Wales. This is an important step needed to understand patterns of antibiotic use to establish a baseline and to target reduction of the most high-risk uses.
The funding announced today will support further delivery efforts for the next two years.
Rural Affairs Minister, Lesley Griffiths said: "Antimicrobial Resistance is estimated to cause 700,000 deaths each year globally. This figure is estimated to rise to 10 million by 2050 if no action is taken. People and animals will suffer longer illnesses, more deaths and, it will increase pressure on health services for humans and animals.

"I am pleased the work happening in Wales has placed us towards the forefront of efforts to control antimicrobial resistance.

"It is clear, however, the control of AMR cannot be done solely by government. The control of infectious diseases and of the antibiotics used to treat them are in the hands of animal keepers and their veterinarians. It is therefore vital everyone continues to work together towards the same goal.

"The £2.5m of Welsh Government funding I am announcing will be key to the continuation of these efforts and ensure Wales carries on making a full contribution to the control of AMR."