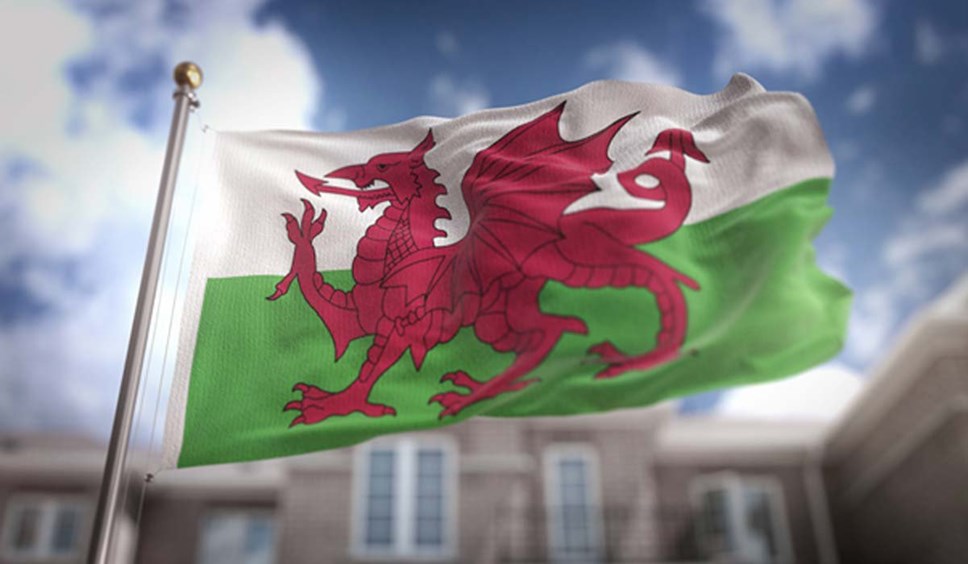 A new International Strategy for Wales
International Relations Minister Eluned Morgan will today launch Wales' first International Strategy, promoting the country as an outward-looking nation ready to work and trade with the rest of the world.
The strategy will build on Wales' growing international reputation for sustainability and global responsibility and establish links with the Welsh diaspora on all continents.
It is being launched as the UK prepares to leave the EU and negotiate a new relationship with the European Union and trade deals with international partners around the world.
Eluned Morgan said:
"A strong international presence has never been more relevant for Wales.

"Following the EU referendum in 2016 and the ongoing uncertainty surrounding the UK's future relationship with Europe, Wales will pursue its place on the international stage with renewed vigour."
The International Strategy has three core ambitions over the next five years:
Raise Wales' profile on the international stage
Grow the economy by increasing exports and attracting inward investment
Establish Wales as a globally responsible nation
It is the start of a new approach to how the Welsh Government promotes Wales internationally, identifies Wales' key global markets in a post-Brexit landscape and highlights three sectors where Wales is recognised as a world leader – cyber security, compound-semiconductors and the creative industries. This will project a new dynamic and vibrant image of Wales as a modern, confident, high-tech, creative and sustainable nation.
Speaking ahead of the launch at Econotherm, a Bridgend based export company which has achieved year-on-year growth and was recently recognised in the Wales Fast Growth 50, the Minister said:
"As Wales' first Minister for International Relations, it was important to bring the achievements of the last 20 years together and use these as a foundation to set out Wales' future approach to its international work.

"For a small, smart nation, Wales enjoys a reputation, which stretches far beyond its borders. The strategy will build on this reputation and showcase Wales as a nation that will be known for its creativity, its expertise in technology and its commitment to sustainability."
The Minister will visit Brussels and Paris later this week to promote the strategy.
Notes to editors
Econotherm
Econotherm operates in the growing clean-tech sector and is a manufacturer of heat pipes and heat pipe heat exchangers used primarily for industrial waste heat recovery. These exchangers are used to recover waste heat from furnace, boiler, oven, thermal oxidiser, engine and incinerator exhaust. The recovered heat is converted to usable hot air, water or thermal oil for use in process, space heating and electrical generation to significantly reduce client's fuel costs and corresponding CO2 emissions.
Established in 2017, Bridgend based Econotherm has achieved growth year on year and was recently recognised in the Wales Fast Growth 50
The business is training three welding apprentices and supporting employee day release for a mechanical engineering degree at Neath & Port Talbot College. In addition they are about to sponsor an undergraduate degree in Renewable Engineering.
Econotherm Ltd is very active in R&D and has secured over €1.5m of EU funds to work on 4 Horizon 2020 projects aiming to reduce energy consumption and carbon footprint. It has also completed 2 Innovate UK R&D projects in the fields of Sustainable Energy in Food Chains.
The company uses local suppliers where possible and has become the largest customer of two of its local SME suppliers.
Econotherm Ltd has secured almost €1m of EU funds to work on three Horizon 2020 projects aiming to reduce energy consumption and carbon footprint.
I-ThERM Project
Econotherm is part of a consortium aiming to develop new technologies and processes for efficient and cost effective heat recovery. The company's participation in the I-ThERM project arose from their existing collaborative R&D activities with Brunel University, which is the lead partner in the project.
DREAM project
The company's renowned expertise in retro-fit heat recovery technology lead to their invitation from Italian Ceramic Kiln manufacture, SACMI, to work on the DREAM project which aims to radically improve the energy efficiency of ceramic industrial furnaces.
Smartrec project
Econotherm is also developing new means to increase recoverable heat in high temperature processing industries via the Smartrec project. Its experience in using heat pipes in aluminium was recognised by TWI Technologies Ltd which invited the company to participate in the project.