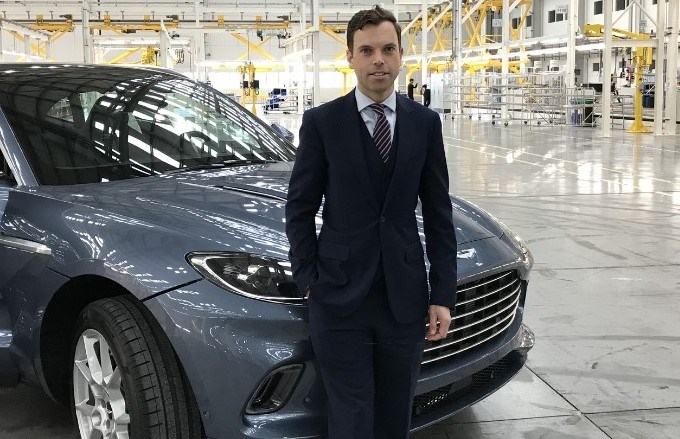 2019 sees big investments and more businesses in Wales
The Welsh Government has continued to stand up for the people of Wales in 2019 by supporting business, improving transport and creating job opportunities, Economy Minister Ken Skates has said as the year draws to a close.
Thanks to Welsh Government support, 2019 has seen a number of important developments including:
Aston Martin Lagonda open its new facility in St Athan, making Wales its global centre for electrification which will see up to 750 jobs created in the process
The £20 million Advanced Manufacturing Research Centre – AMRC Cymru – open in Broughton. The facility could provide a £4 billion boost to the economy over the next 20 years
Monzo – the UK's fastest growing, mobile only bank – creating more than 300 jobs in Cardiff over the next four years
INEOS Automotive expecting to generate up to 500 jobs in Bridgend, providing opportunities for many Ford workers who have been affected by the company's decision to leave Wales
The Welsh Government continuing its £5bn investment in the new rail franchise and Transport for Wales kicking off its £194 million plan to improve every railway station across their network
The Welsh Government's Business Wales service supporting the creation of more than 6,000 jobs and 1,400 new enterprises this year
The Development Bank of Wales investing over £5.2m worth of microloans to over 240 businesses
The UK Space Conference held in Wales for the first time
A record number of businesses in existence in Wales
Economy and Transport Minister Ken Skates said: "The Welsh Government can be proud of the actions it's taken in 2019 to support people right across Wales and build the economy and transport system we all want to see.
"We have attracted major companies to Wales and invested in magnet projects such as AMRC Cymru which will drive innovation and excellence as well as have a big impact on our economic outlook.
"The fact we have attracted businesses of such high calibre is also a huge vote of confidence in the workforce, the skills base and our economy at an incredibly challenging time.
"Unemployment in Wales is at record lows and our business birth rate is higher than the UK figure. We've also made great progress in reaching our target of creating 100,000 apprenticeships over this Assembly term with around 75,000 opportunities already created since 2016.
"This has all happened despite having to deal with the ongoing uncertainty and challenges posed by Brexit and a decade of austerity driven by the UK Government.
"We must also remember the impact of job losses this year on individuals, families and communities. As a government, we continue to offer our support to those affected by such news.
"We will go on standing up for the people of Wales in 2020 and create the right environment for our nation to prosper and thrive into the next decade and beyond."